Bespoke illustrations and user-centred design, Brighton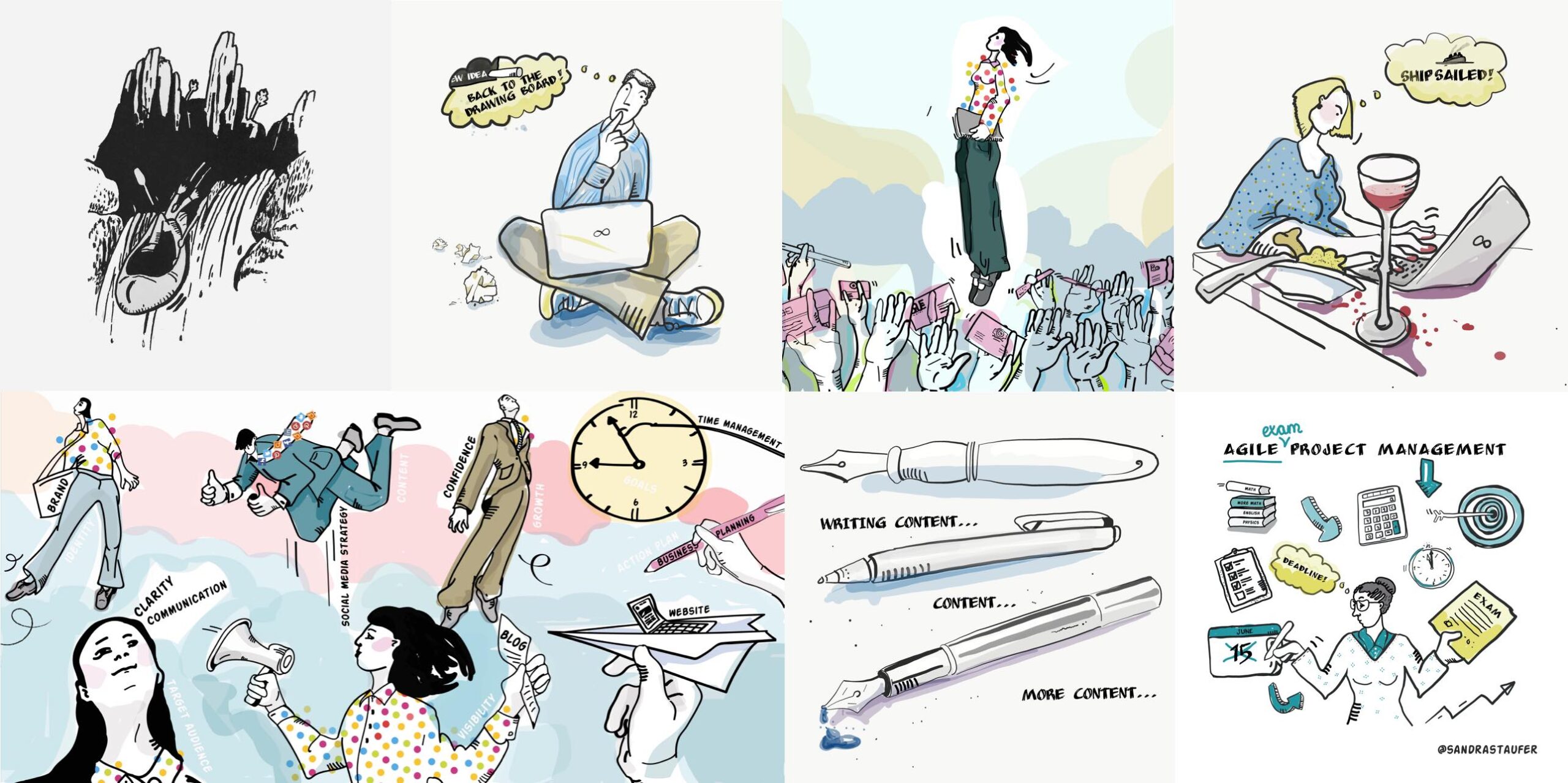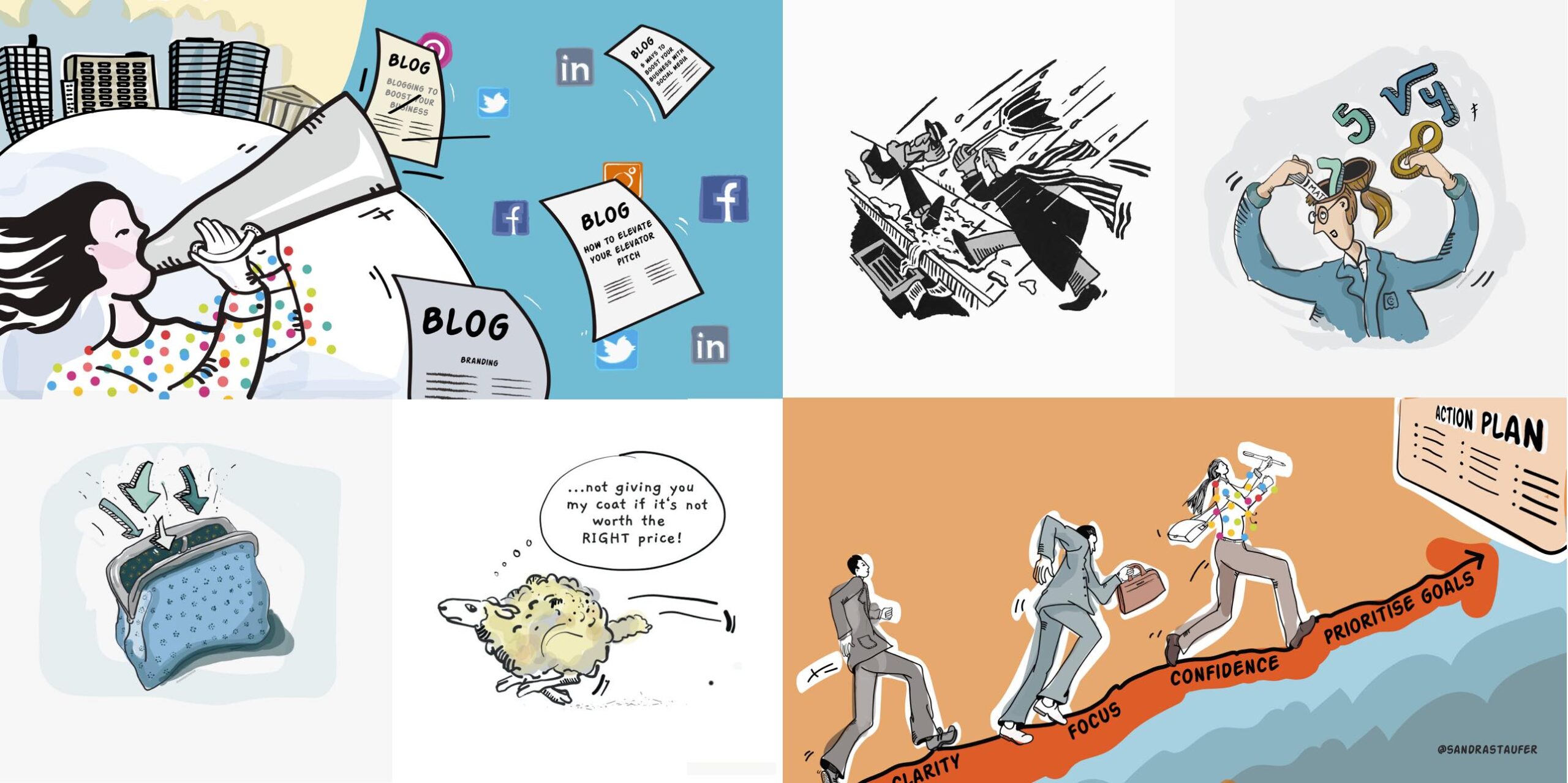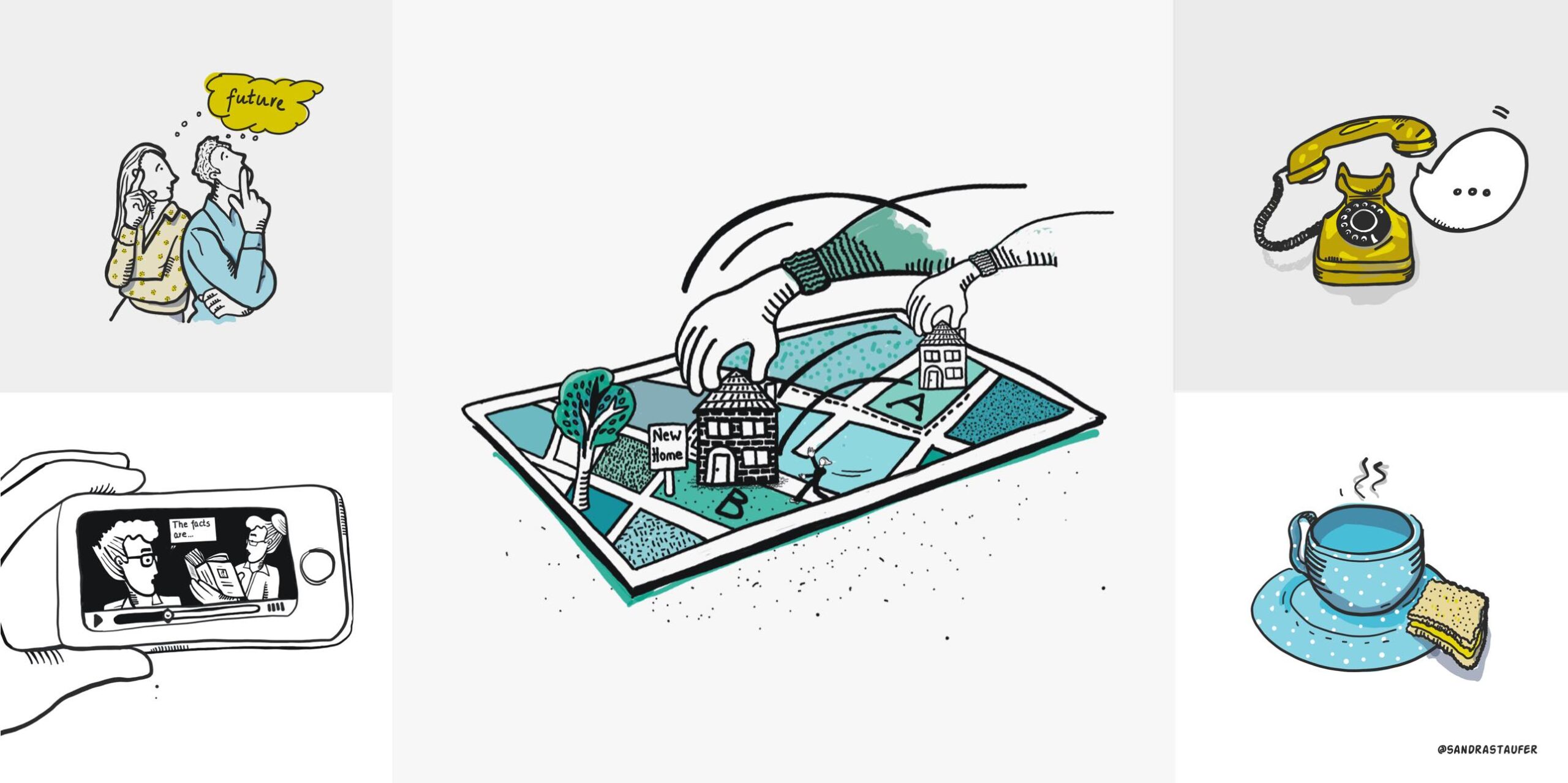 I'm Sandra Staufer - illustrator and visual storyteller.
Let me help you make a good first impression.

Illustrations tell your story quickly - with creativity, humour and your brand colours.
Whether for a presentation, a blog, social media campaigns or website, I can support your business to build a distinctive brand identity and help drive conversions.
20 years' experience as a creative director in a media agency has given me a solid understanding of how design works in business.
How about utilising one of my illustrations to explain a business concept to conquer your customers' hearts?!
1. One-off Wonder
Are you writing a blog, preparing a presentation or producing a video and need to bring it to life? An illustration will help you convey your message and explain a complex idea in a clear and simple way. Some simple animation will make your story jump out of the screen.
Let me help you open doors with some fun and creative illustrations.
£37.50 per illustration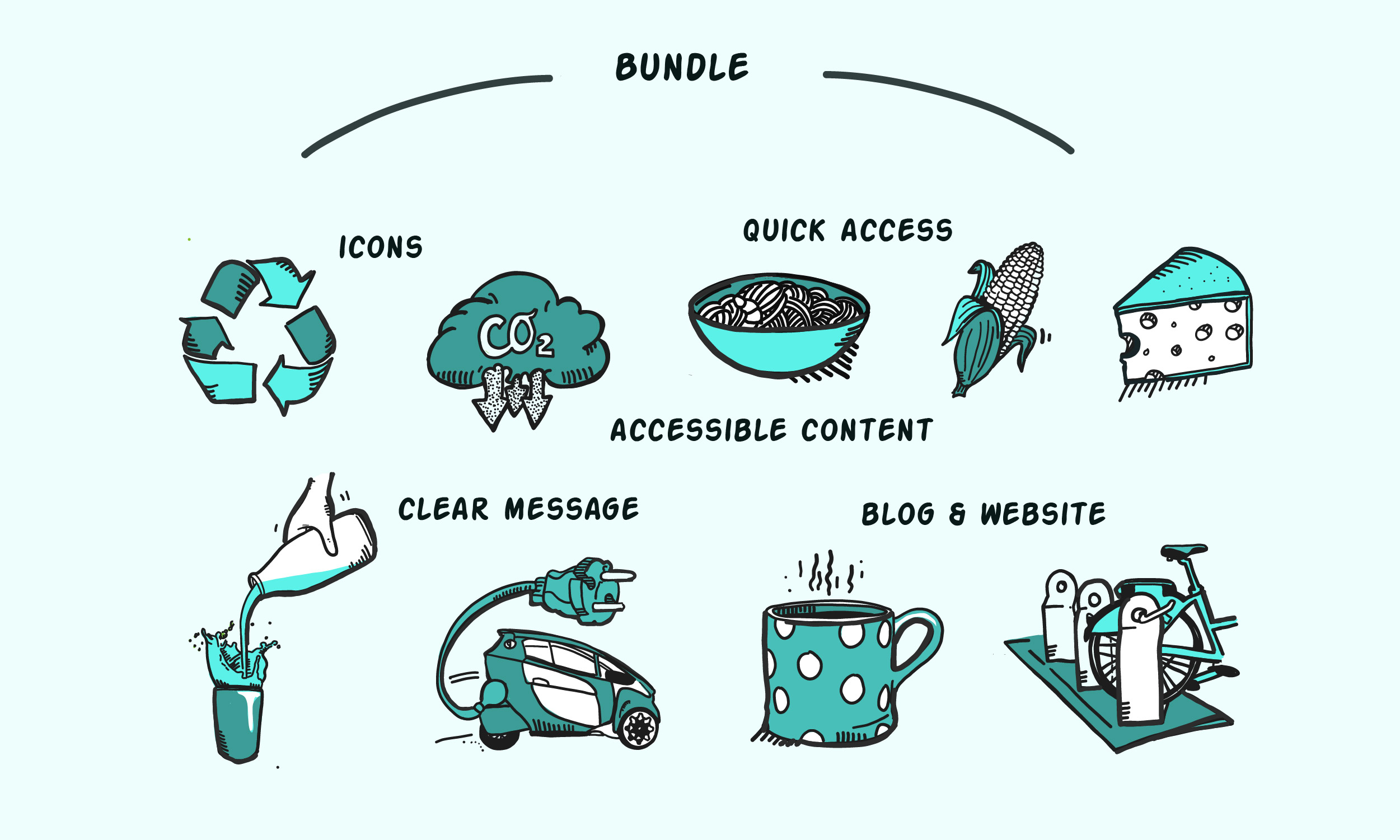 2. Social Media Starter Pack
Are you a small business who produces regular content such as blogs, LinkedIn posts, Eventbrite pages and presentations? This package of 20 illustrations will help you create a consistent brand identity across all your marketing materials and social media content. The package includes 10 larger illustrations and 10 smaller icons. Also available as a monthly subscription to keep your content fresh and up to date.
£350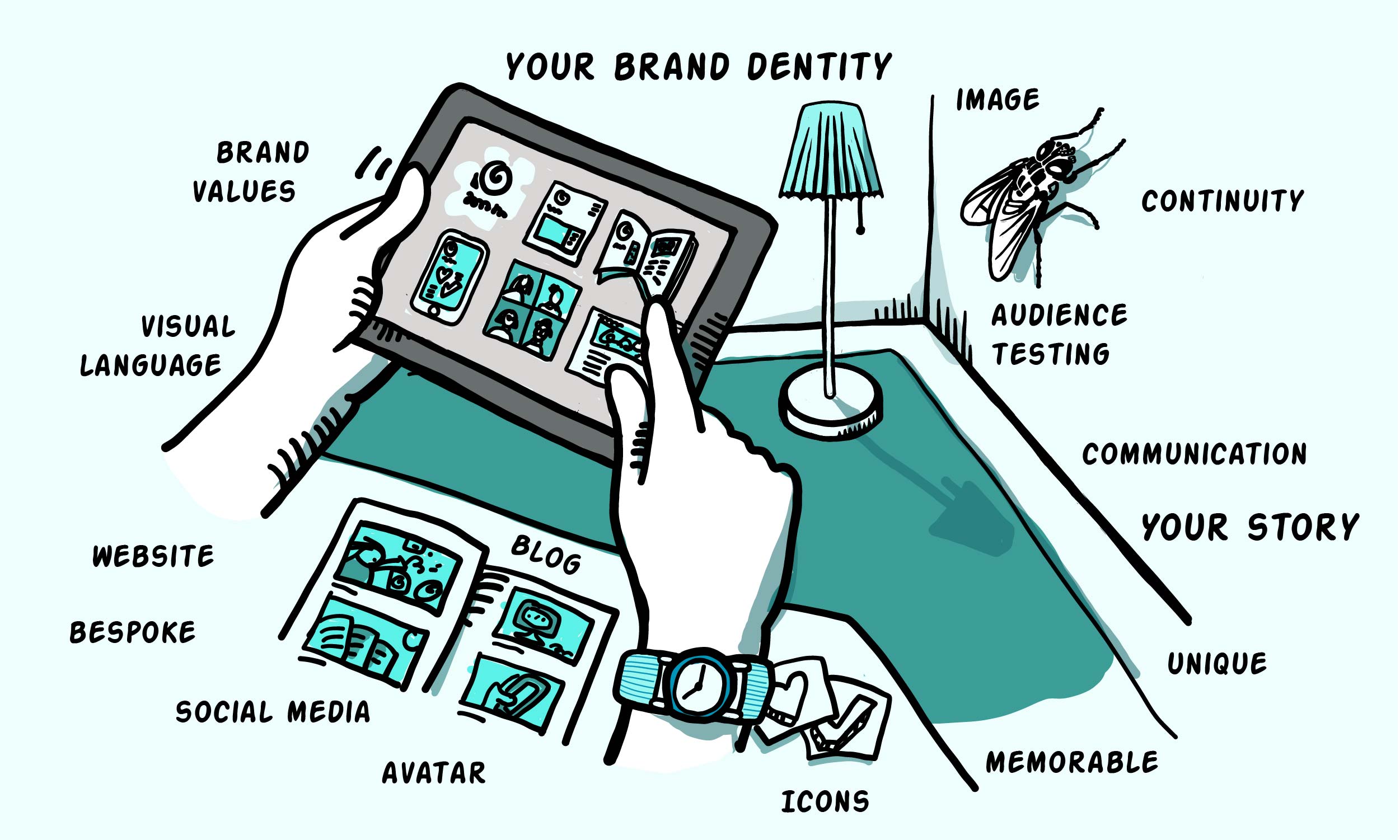 3. Brand Identity Suite
Are you starting a new business and need a consistent visual identity? Or are you an established business looking to do a brand refresh? This extensive, fully personalised brand identity suite gives you everything you need to tell a compelling visual story to your clients. It is tailored to your business, and includes logo design, social media avatars for your whole team, 10 large illustrations, Eventbrite invites, icons for blog posts and social media, as well as seasonal icons covering a 6-month period.
£1500

Personalise your 'About Us'​ page 
Tell your story and touch hearts
The 'About us' page is one of the most visited pages on a website. Your customers want to know whom they are dealing with, what your story is. It's a good place to introduce yourself and to show off a bit of personality.
A bespoke and distinctive avatar is an excellent way to show some individuality and creativity - to tell your story! This will stick in people's minds and hearts.
Case study: Tender Brighton Fringe Artwork 2021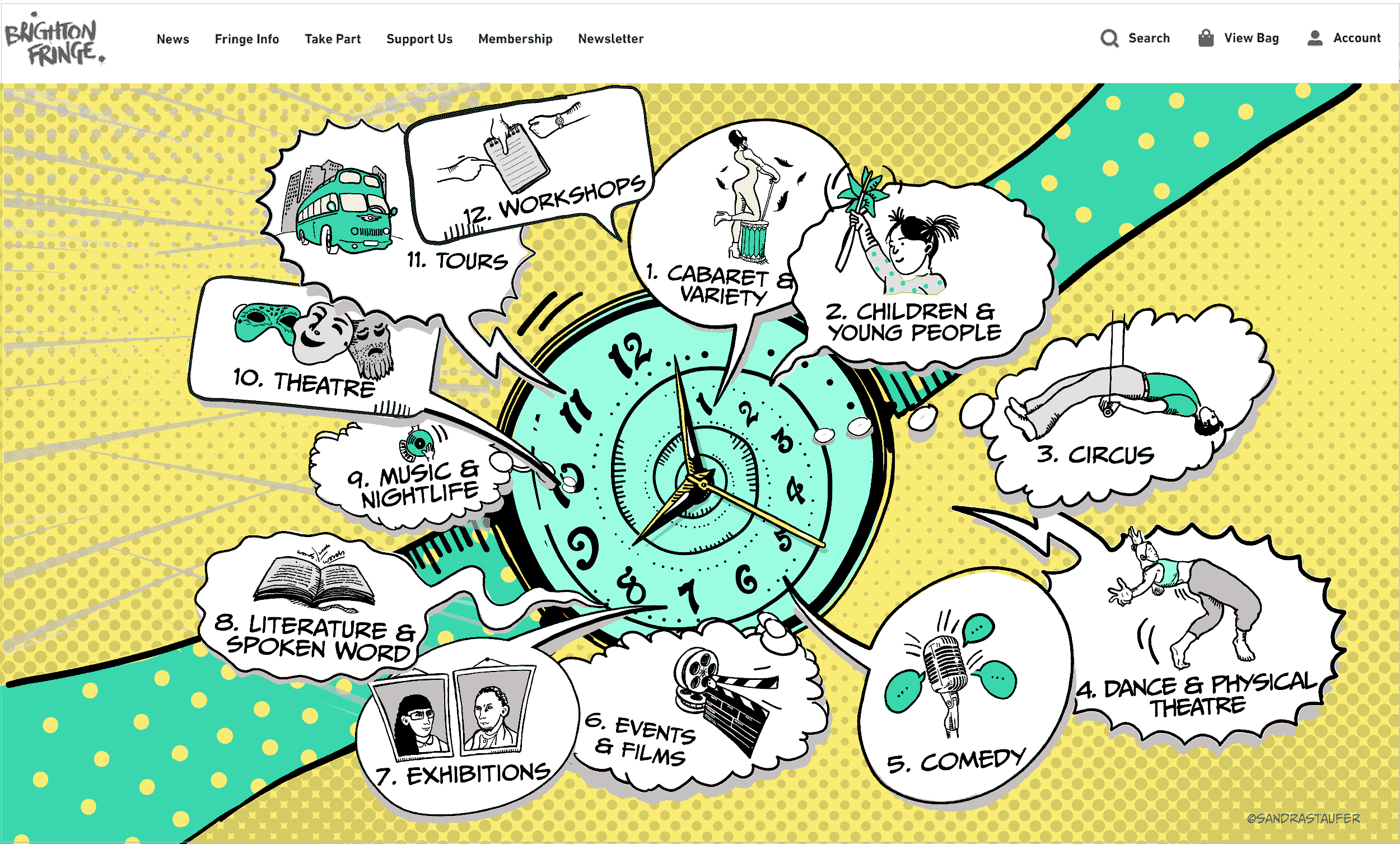 Case study: Brighton Chamber of Commerce Summit branding