Case study: Sanitation Learning Hub
Agency: Osomi - Client: Sanitation Learning Hub
Destigmatising a sensitive subject
Background
The Institute of Development's Sanitation Learning Hub (SLH) is tackling the complex challenges faced in delivering the United Nations Sustainable Development Goal to provide access to adequate and equitable sanitation and hygiene to all by 2030, ending the need for open defecation. In achieving this goal, it is paying special attention to the hygiene needs of women and girls.
The Sanitation Learning Hub are a client of Brighton graphic design agency Osomi.
The challenge
SHL teaches its practitioners and community leaders how to achieve safely managed sanitation. These people take what they've learned back to their communities, helping to redress the shameful fact that 2.3 billion people - 30% of the world's population - live without adequate sanitation. The website needs to reflect this important work in a straightforward, honest and universally accessible way, with practical tools and recommended approaches. It connects with sanitation and hygiene professionals from across the sector, throughout the world, urging practitioners to learn and be inspired by others, sharing what works and what doesn't.
Our solution
My brief was very specific and required a firm understanding of settings and cultural detail. The 12 relatable illustrations I created for SLH have been integrated sensitively into Osomi's new design for the organisation's website.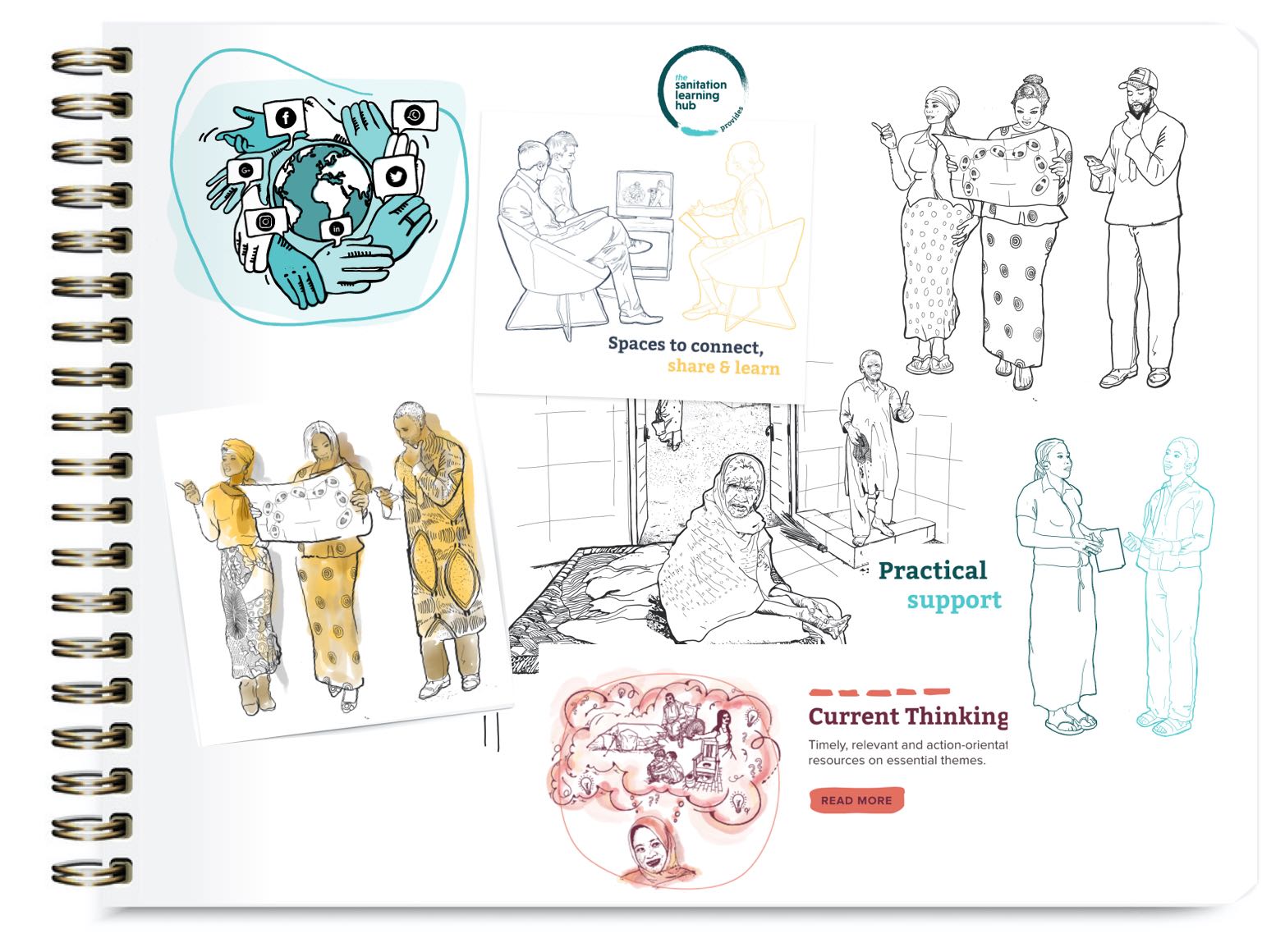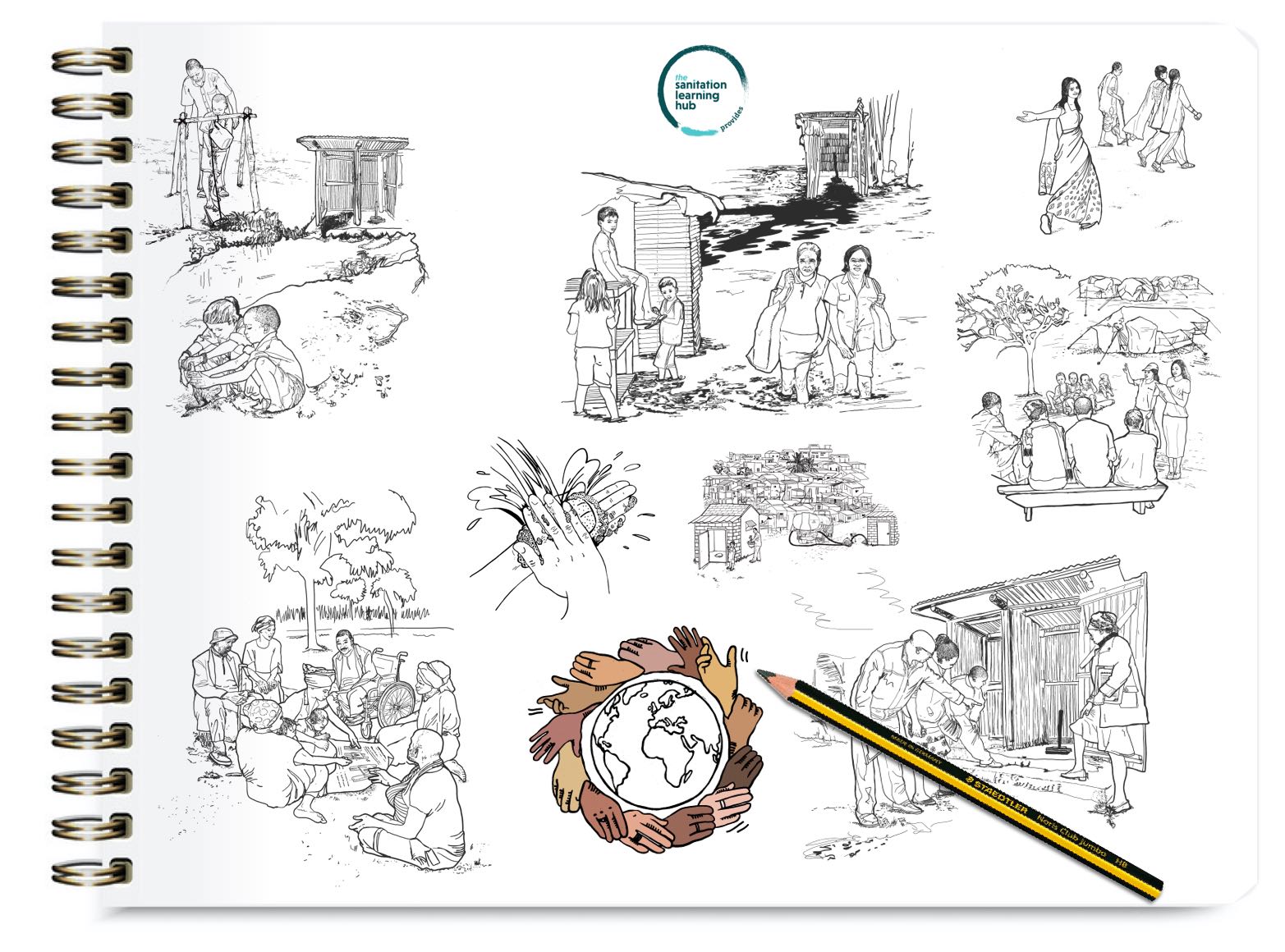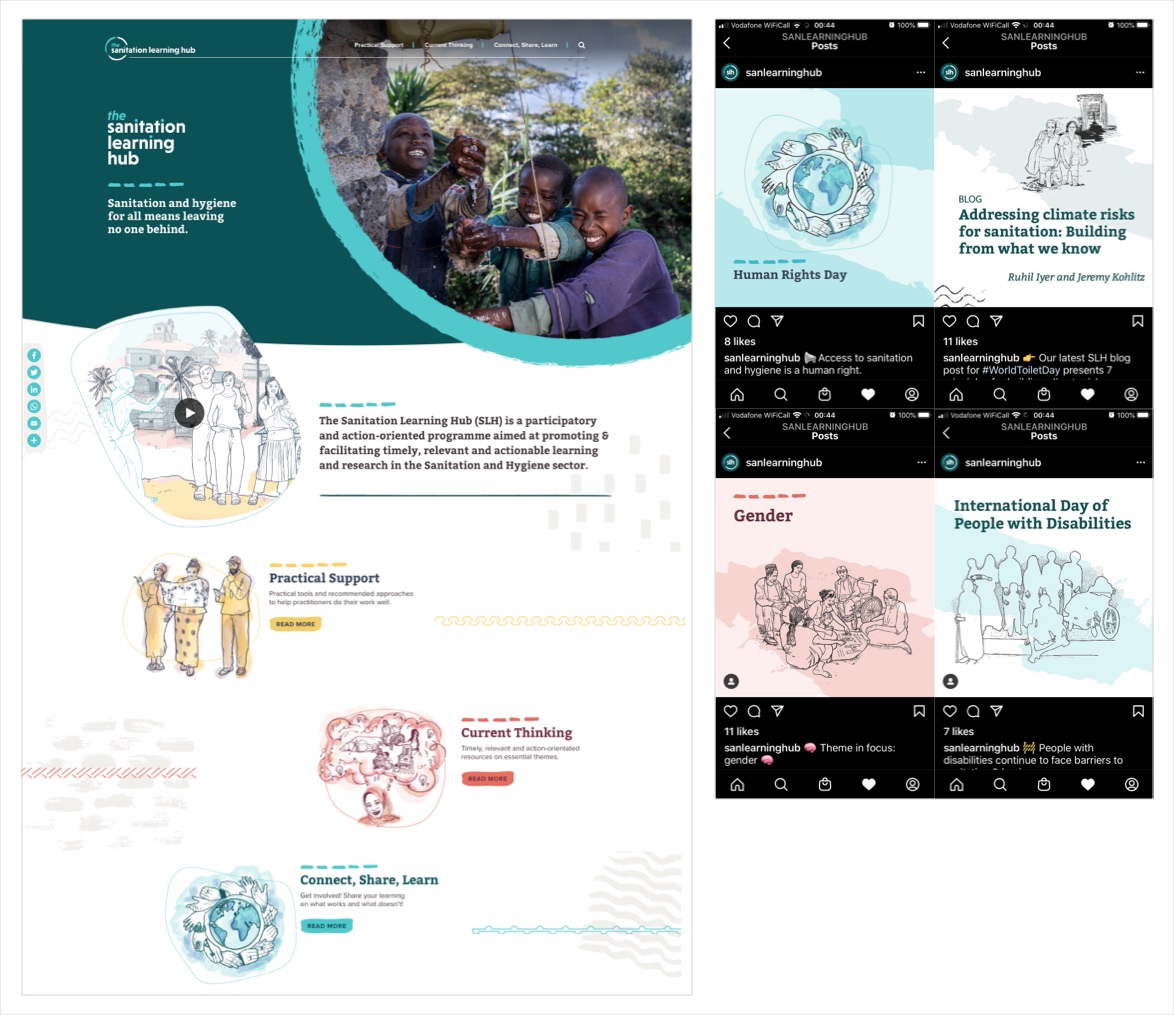 Precise illustrations
to explain sanitation tools
Osomi then created a brief to create illustrations for practical tools and recommended approaches
to help practitioners do their work well.

Animation
to bring the story alive!
Next, we tackled the animated guidance featured on the SLH website. Osomi created a storyboard and I established some characters, in a bid to better understand how they might move within the animation. We worked carefully on the practitioner protagonist and the surroundings, as we wanted to tell an accurate story. Once the animation process was underway, I then worked with the animator on determining how the figures would move.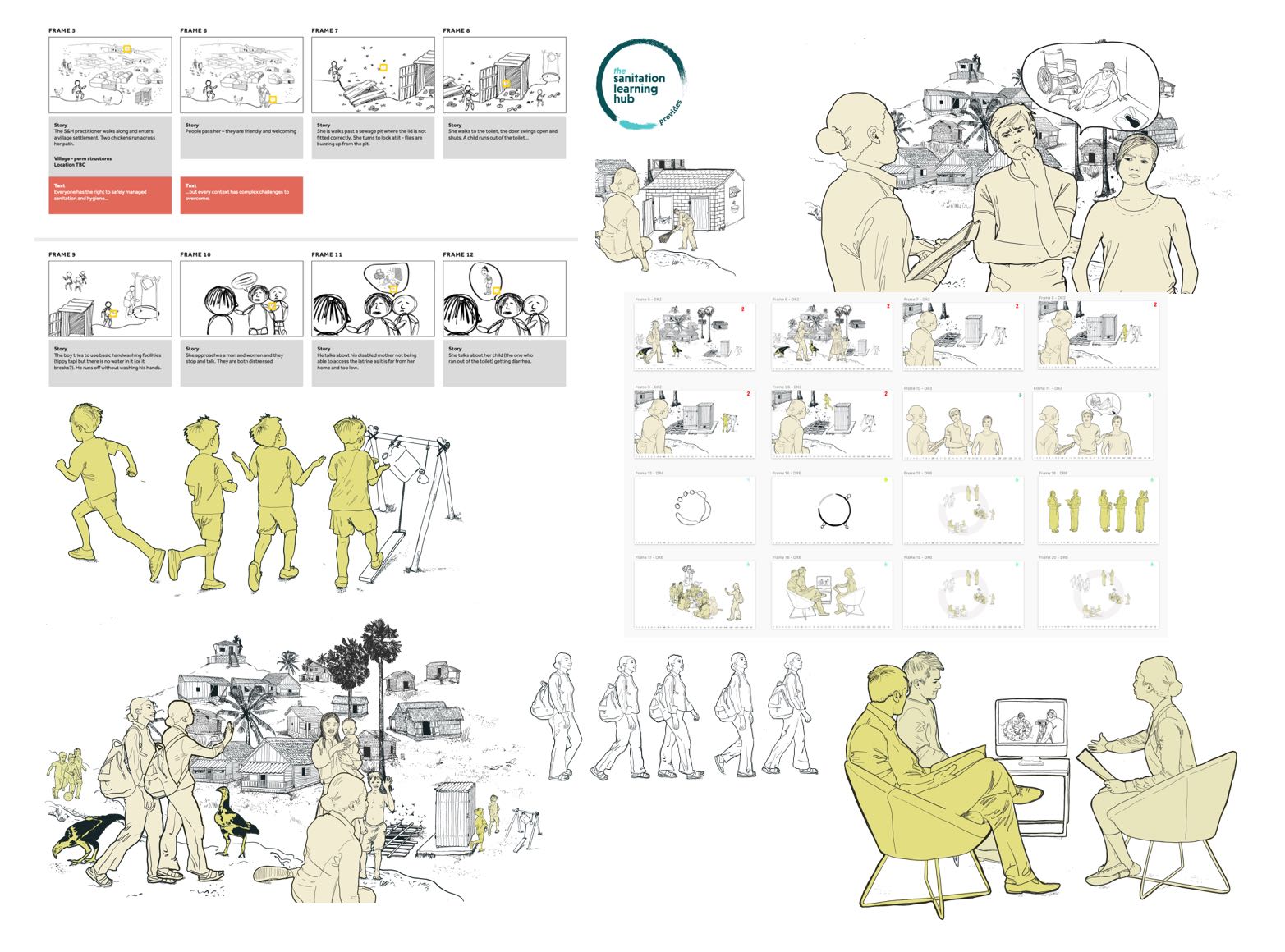 The bespoke, hand-drawn illustrations explain in detail the nature of a stigmatised subject. The Sanitation Learning Hub offer practical Support and timely, relevant and action-orientated resources on essential themes. I am very pleased to be involved in this worthwhile project. Visit their website here.