Case study: Branding for Brighton Chamber of Commerce
Creating an engaging brand identity
Personal brand identity for Brighton Chamber's important member events.
Background
Brighton Chamber is a dynamic, supportive and welcoming membership organisation for businesses of all sizes. Each year, the Chamber organise a Summit to celebrate the year with its members. In 2020 Sarah Springford CEO invited me to undertake some branding works for the Summit which started an amazing relationship with the Chamber which also entails creating illustrations for bookclubs, newsletters etc.
Collaboration
Straight-away I thought to invite Lee Suttey of Visual Function to collaborate on projects for this client. He brings an enormous amount of experience and expertise in branding and visual communications. Within the Brighton Chamber curator team we quickly established a brief and objectives. These meetings were invaluable especially as all curators came from different business sectors and disciplines.
Solutions
Over the past 2 years, we have created a combination of illustrations and graphic design to celebrate the online Summit 2020 'Bananas', the 2021 basecamp ' En Route' and this years Summit 'Unite'. The Summit celebrates the spirit of our open-minded, quirky city which makes it such a dynamic region to live, work and do business in. We aim to give this identity a touch of humour for the right tone of voice.
Various Summit & Basecamp Events
Taster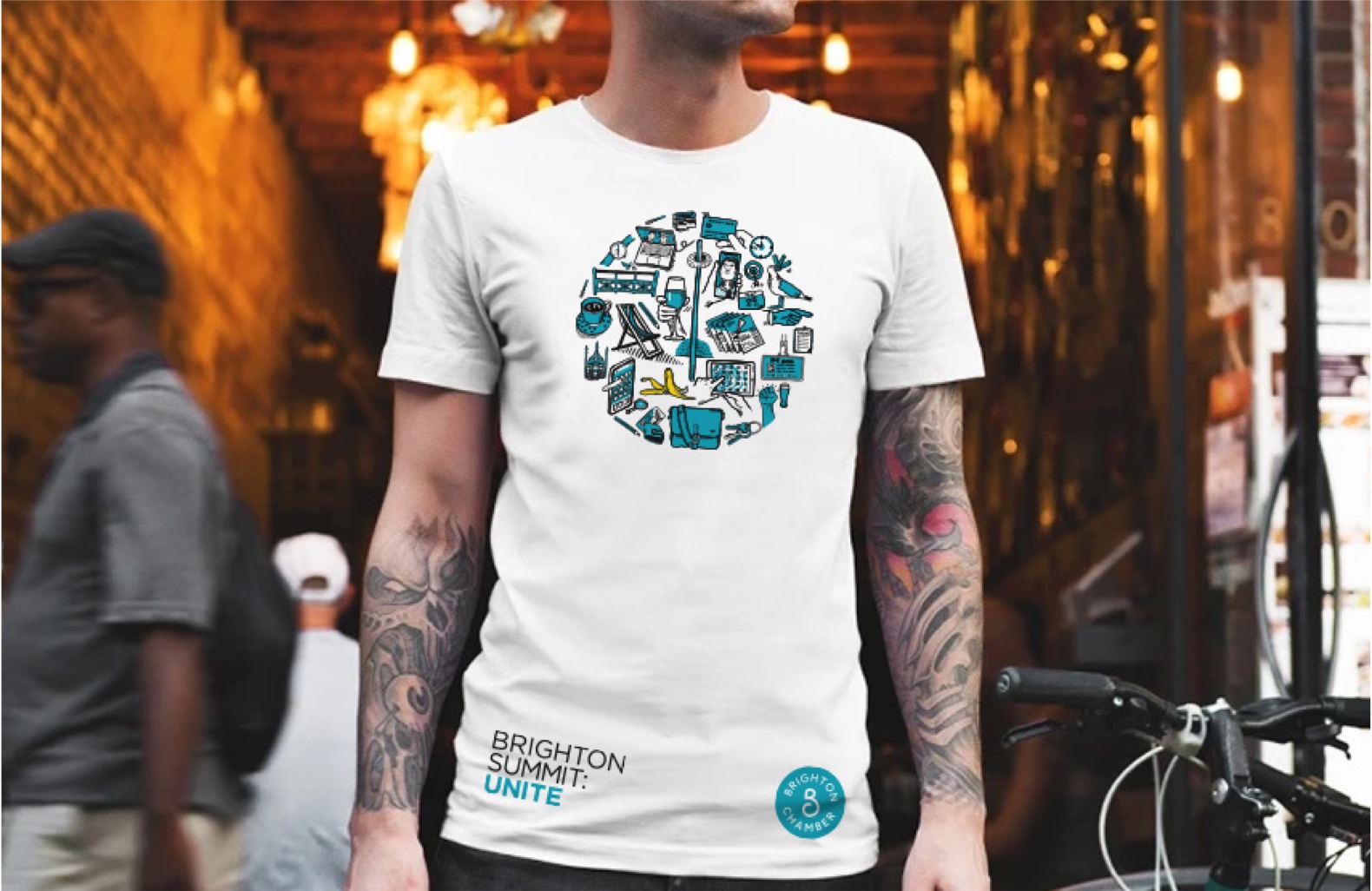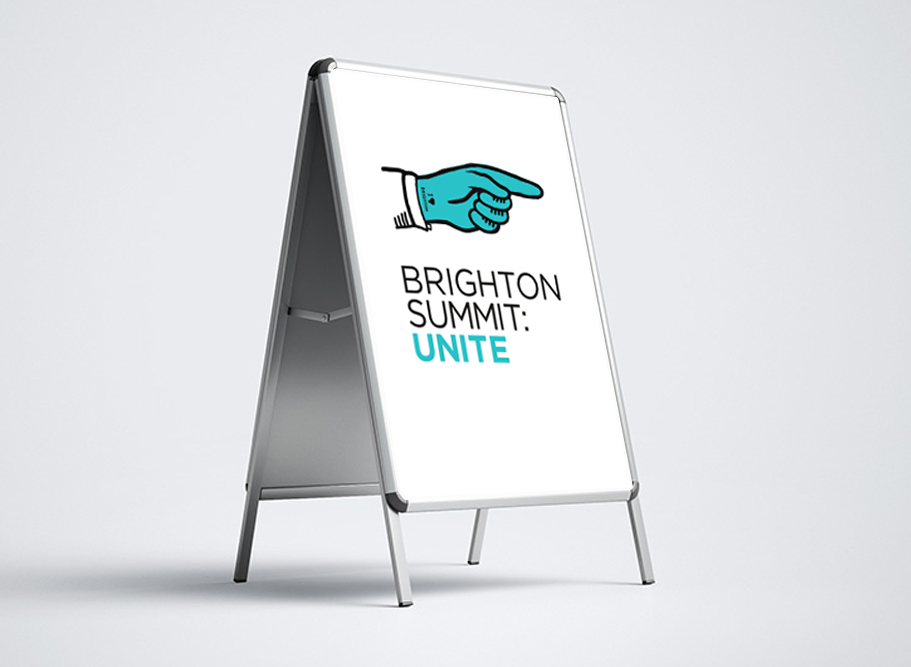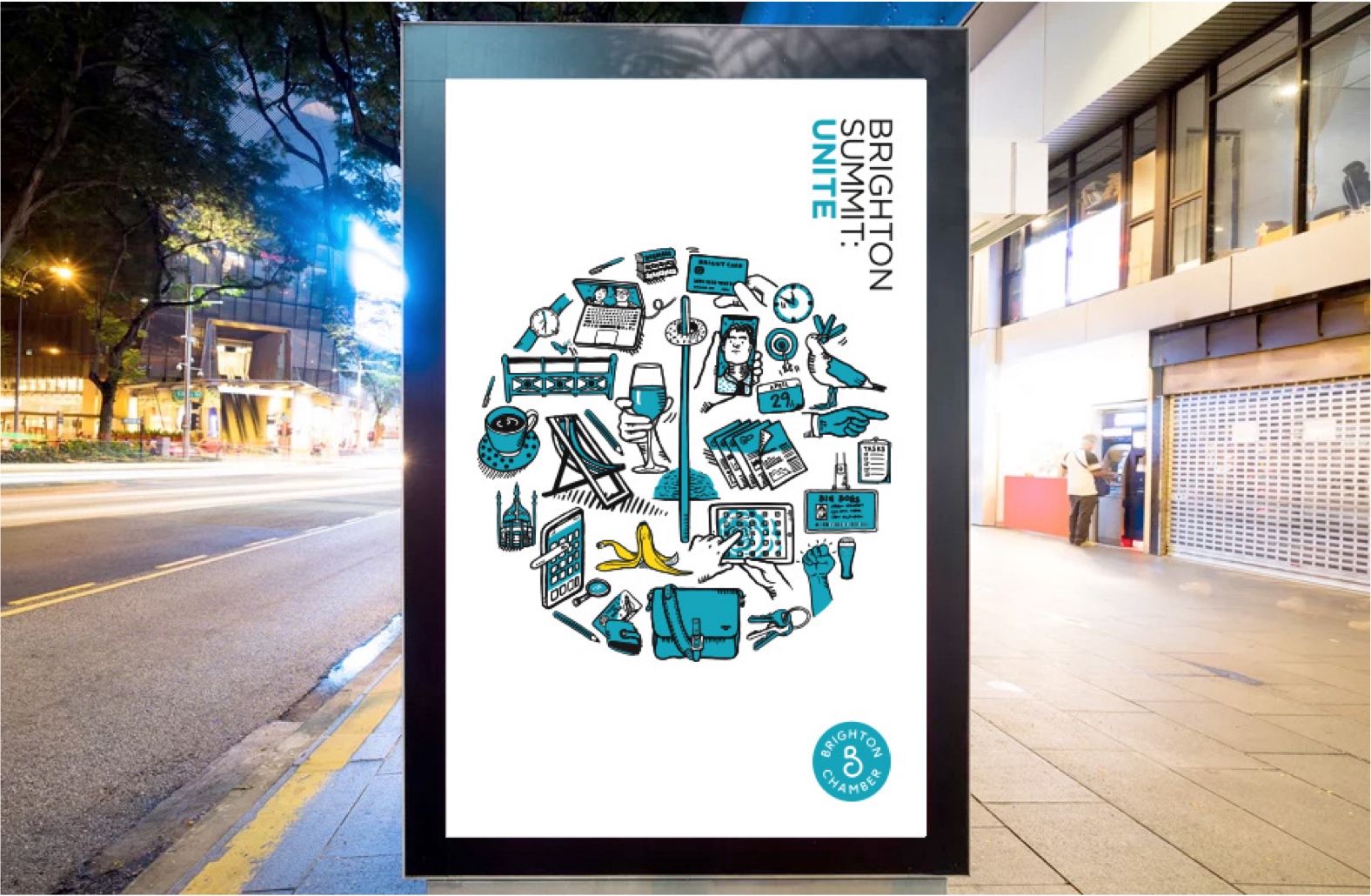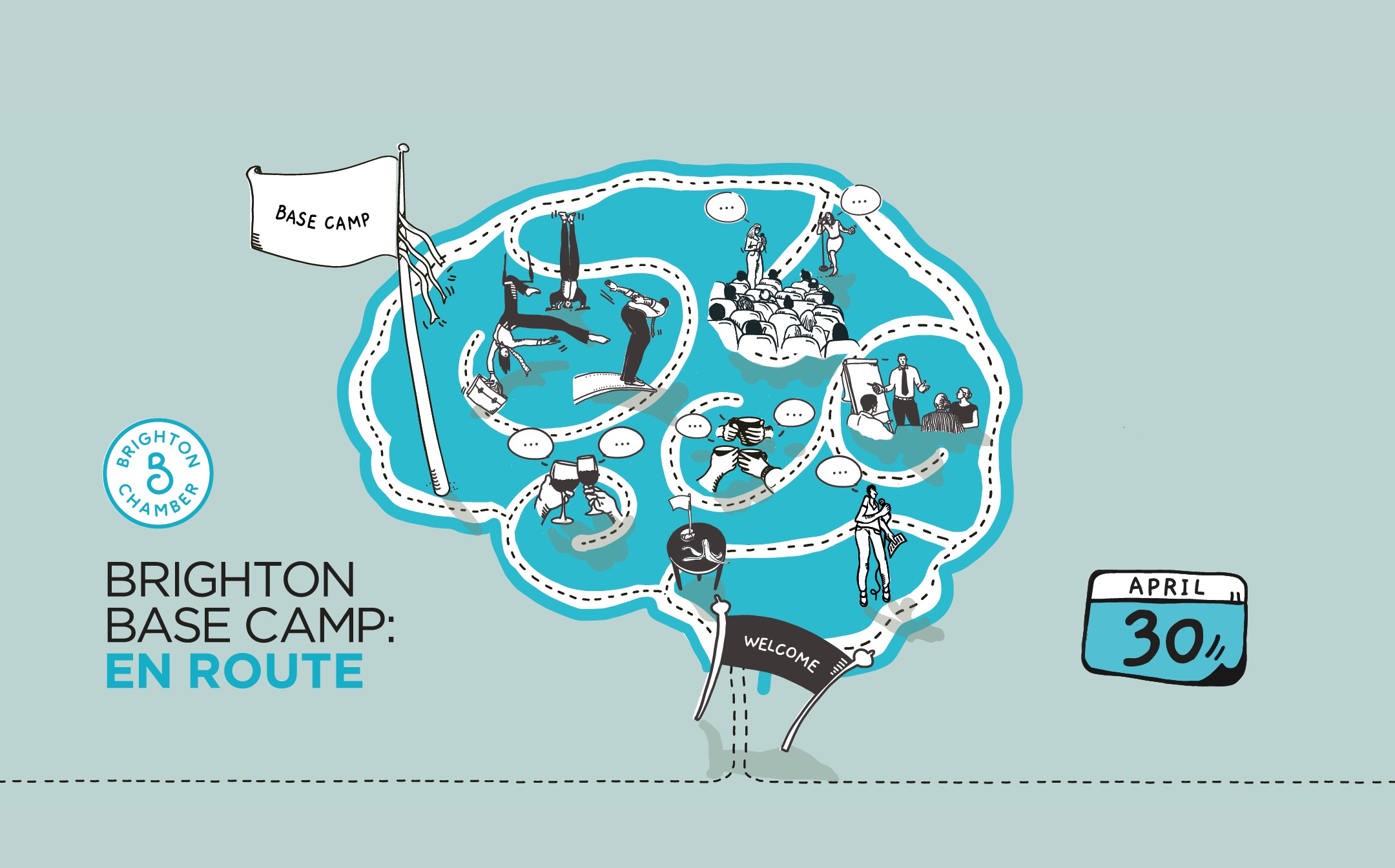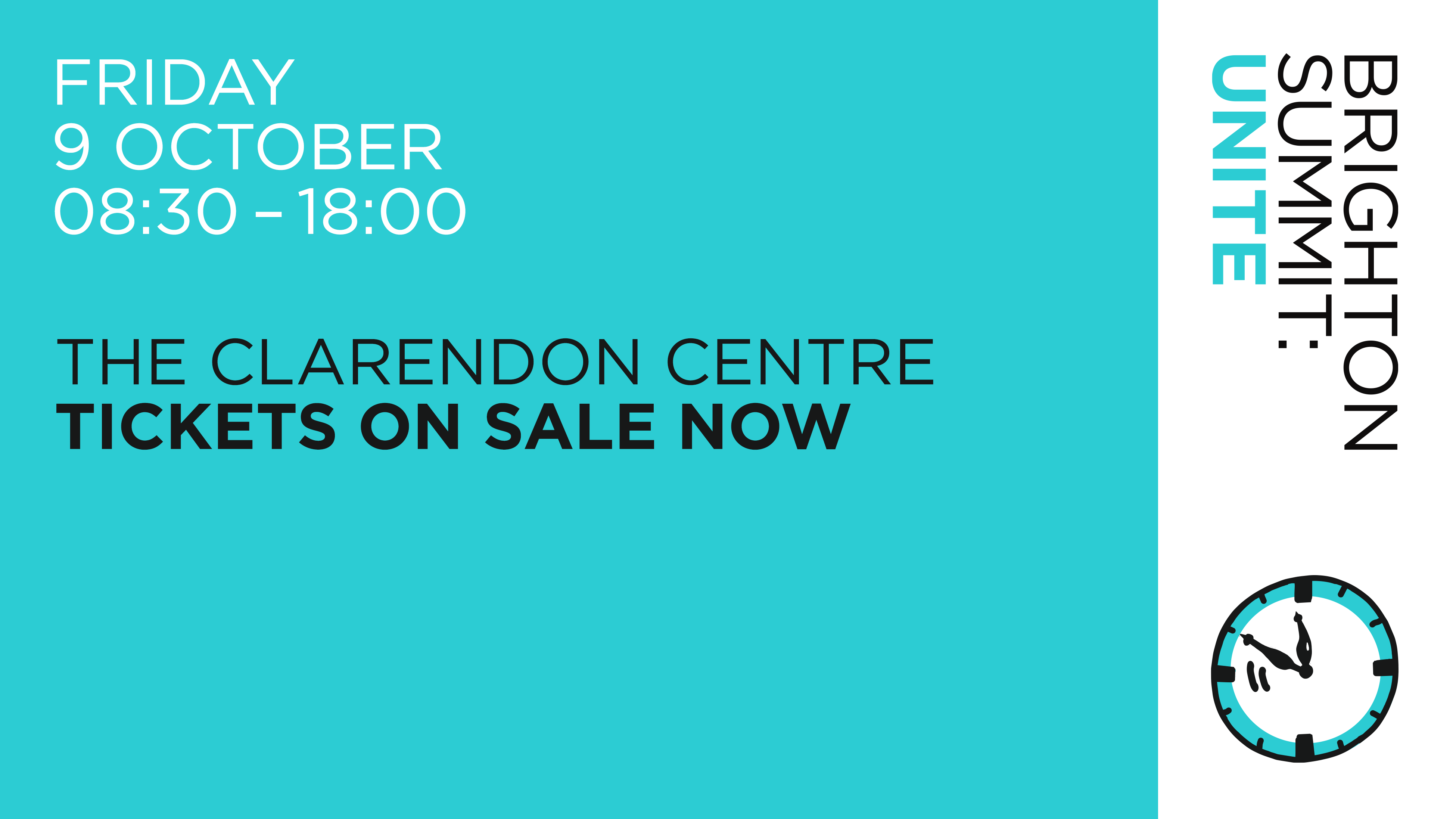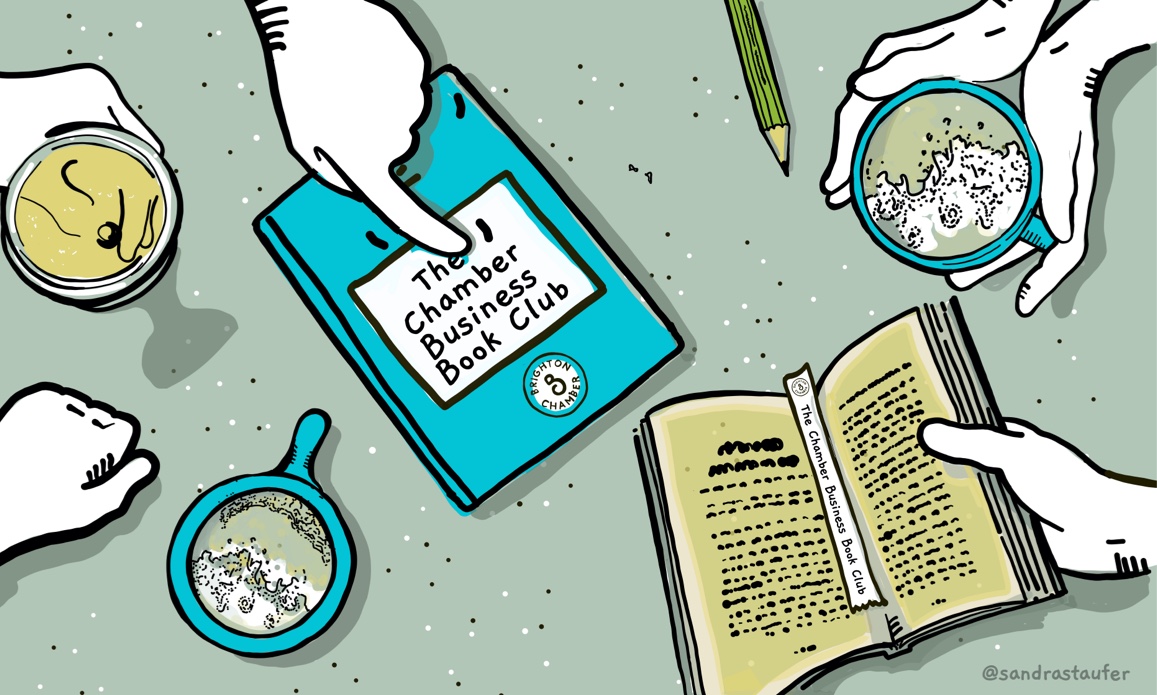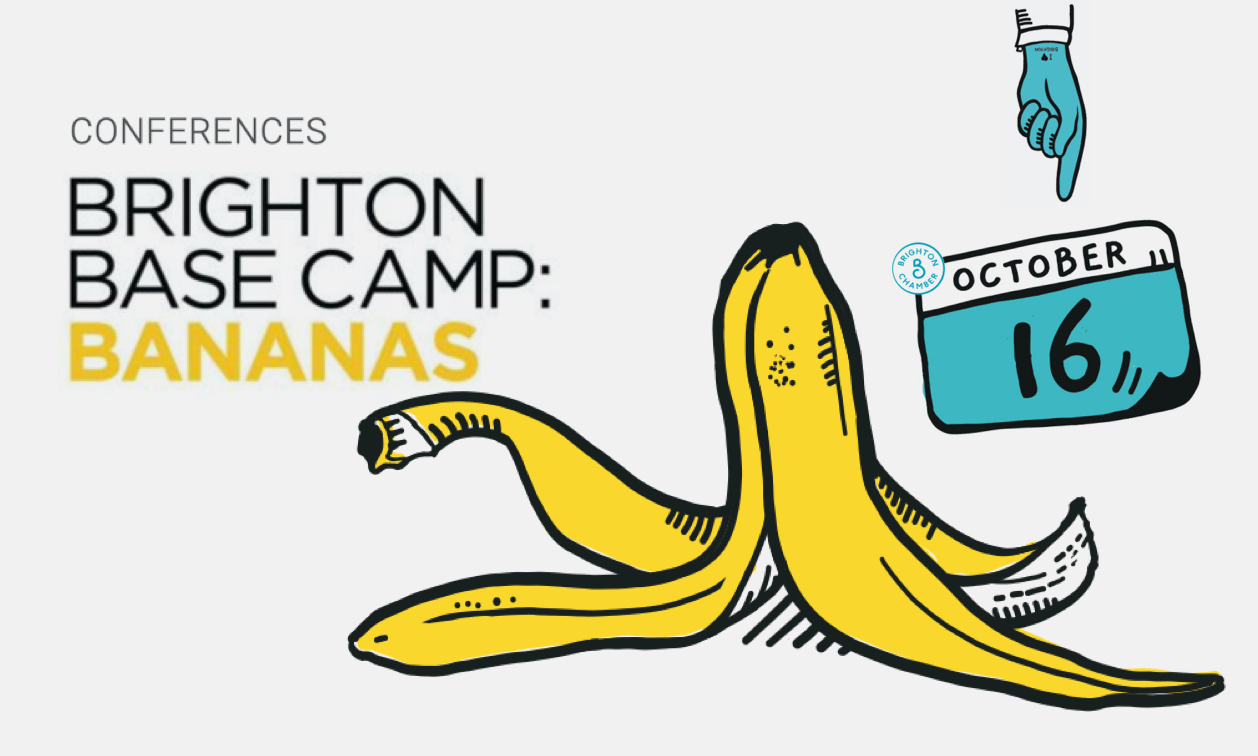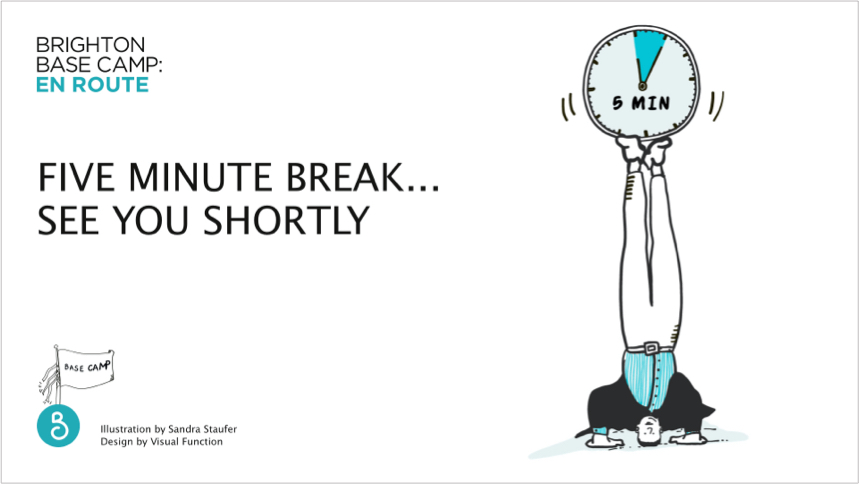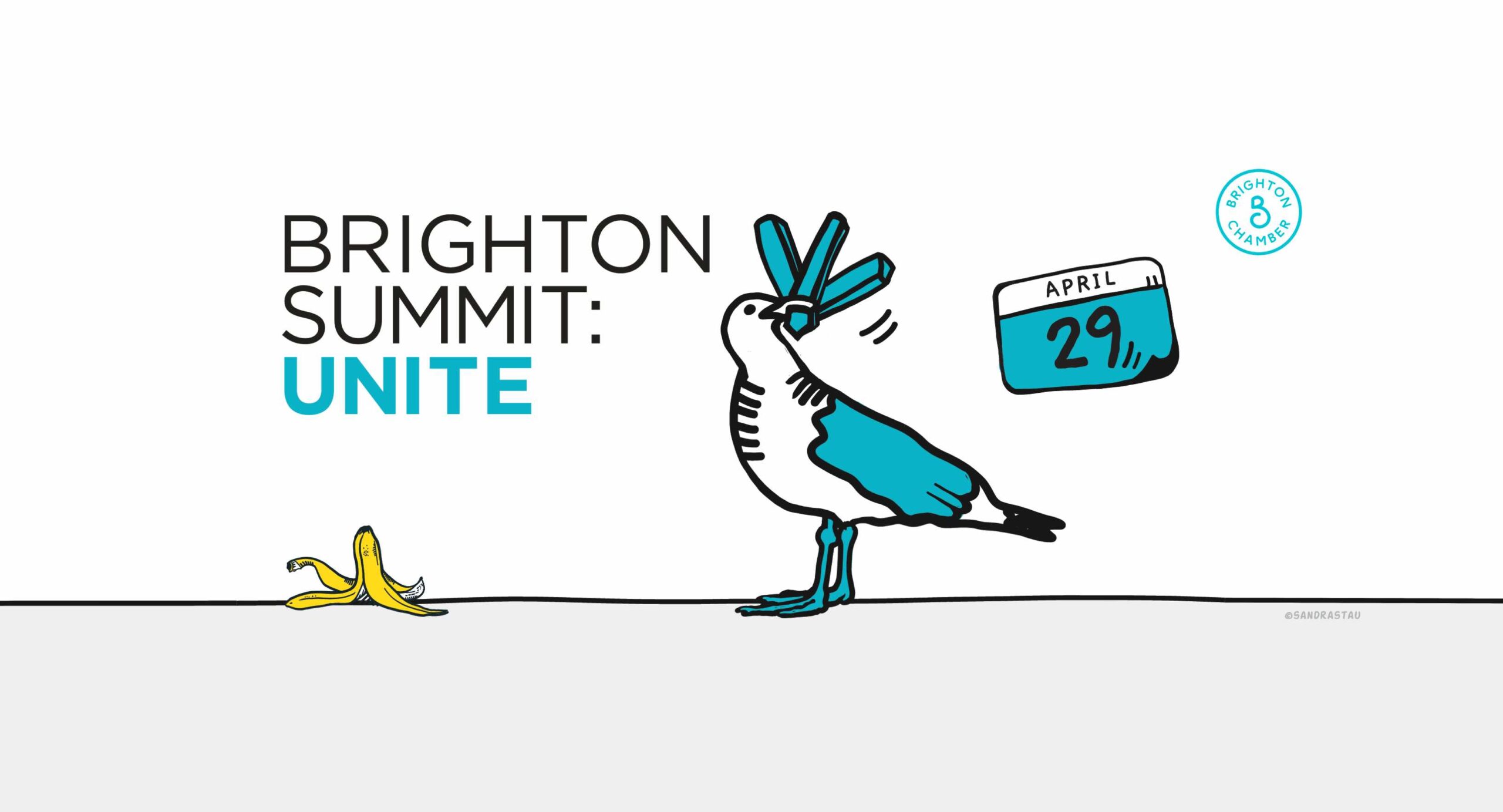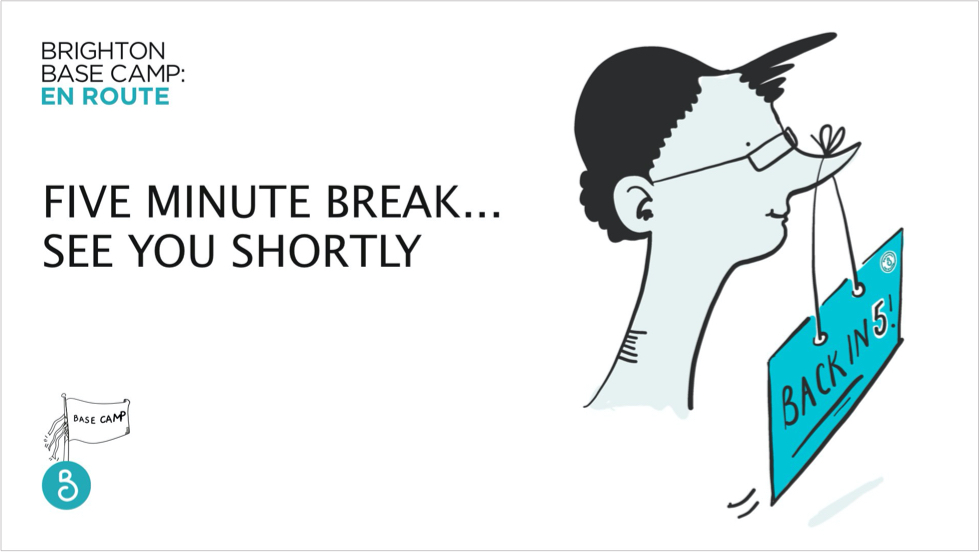 Brighton Chamber Summit 'Unite'
On the day...
"Brighton Summit is without a doubt THE event to go to -for inspiration, learning, collaborating, and fun! Really makes you feel proud and privileged to be part of such a great business community -lucky us, is all I can say!!"
Case study: Brighton Chamber
2020 Basecamp 'Bananas'
For mountaineers, there are often mishaps on the way to the summit. We'd already spent hours preparing for the Brighton Chamber Summit, the October event which has become the highlight of Brighton business calendar. But then someone threw in a Covid-19-shaped banana skin and everything skidded to a halt. So, we found ourselves stuck in Base Camp, casting longing eyes up at the peak and wondering if there was another way to get there.
"Everything's gone bananas!"
How a throwaway comment became the creative inspiration for a brand new virtual event taking place in October 2020. Interview by Lauren Psyk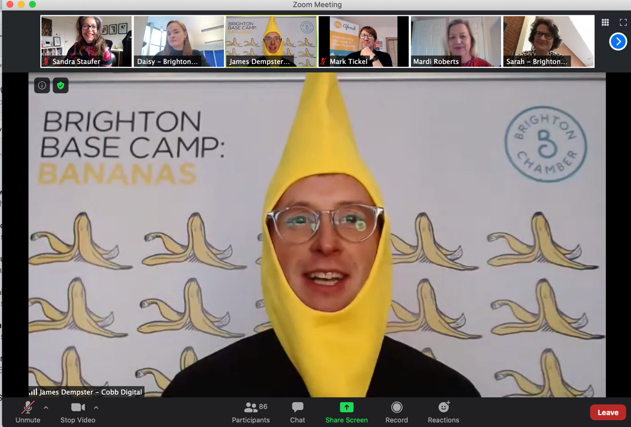 Brand use cases for the brand identity of the 202 Brighton Chamber of Commerce Basecamp 'Bananas' ©sandrastaufer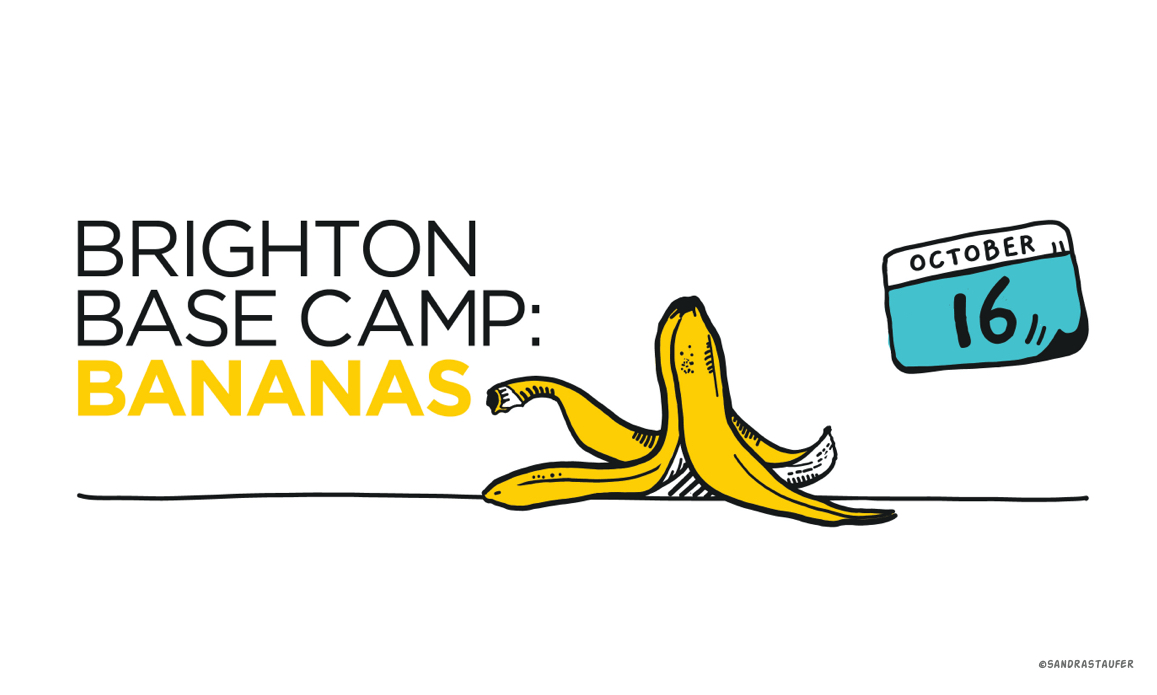 Case study: Brighton Chamber
2021 Basecamp 'En Route'
Another exciting event with a full programme, organised very well by the Chamber team, based on last year's incredibly popular Brighton Basecamp: Bananas, brought together 200 businesses and entrepreneurs from across Brighton's diverse business community.
Once again the Brighton Chamber Curators sat together to come up with a name for this event. We felt the name 'En Route' had the energy to take us forward, to start getting our businesses back on track after a difficult year with COVID. The concept: a map on a brain as we needed to think extra hard of innovative ideas to get this year going.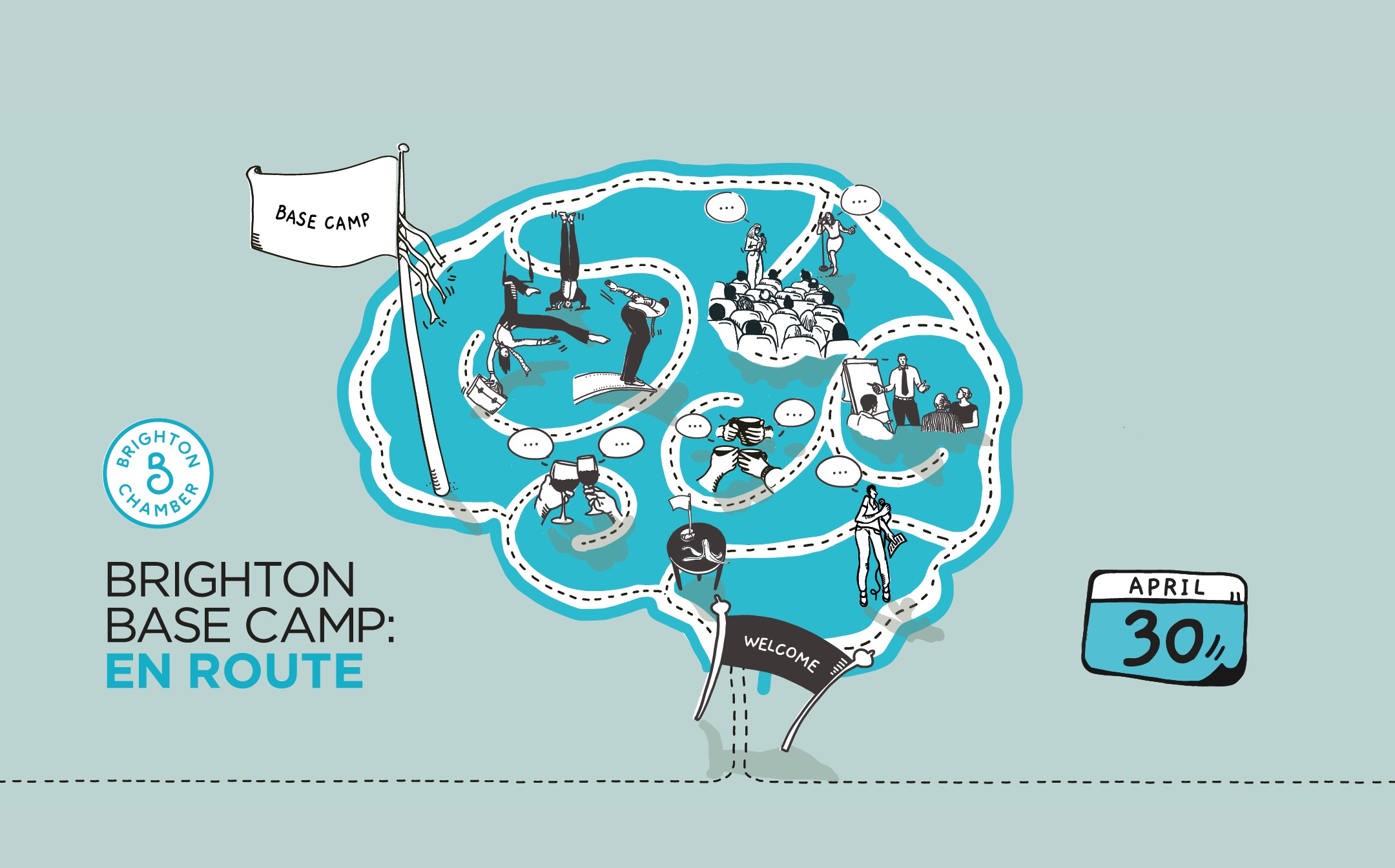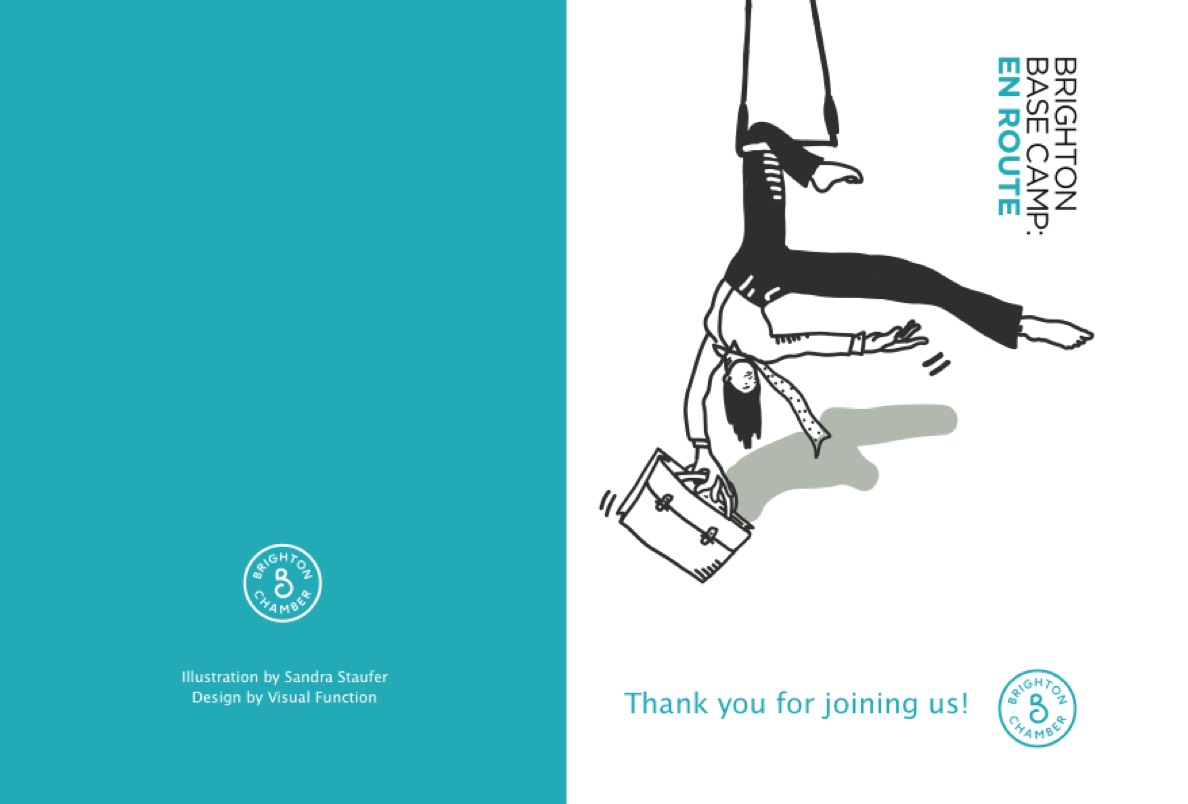 Brand use cases for the brand identity of the 2021 Brighton Chamber of Commerce Basecamp 'En Route' ©sandrastaufer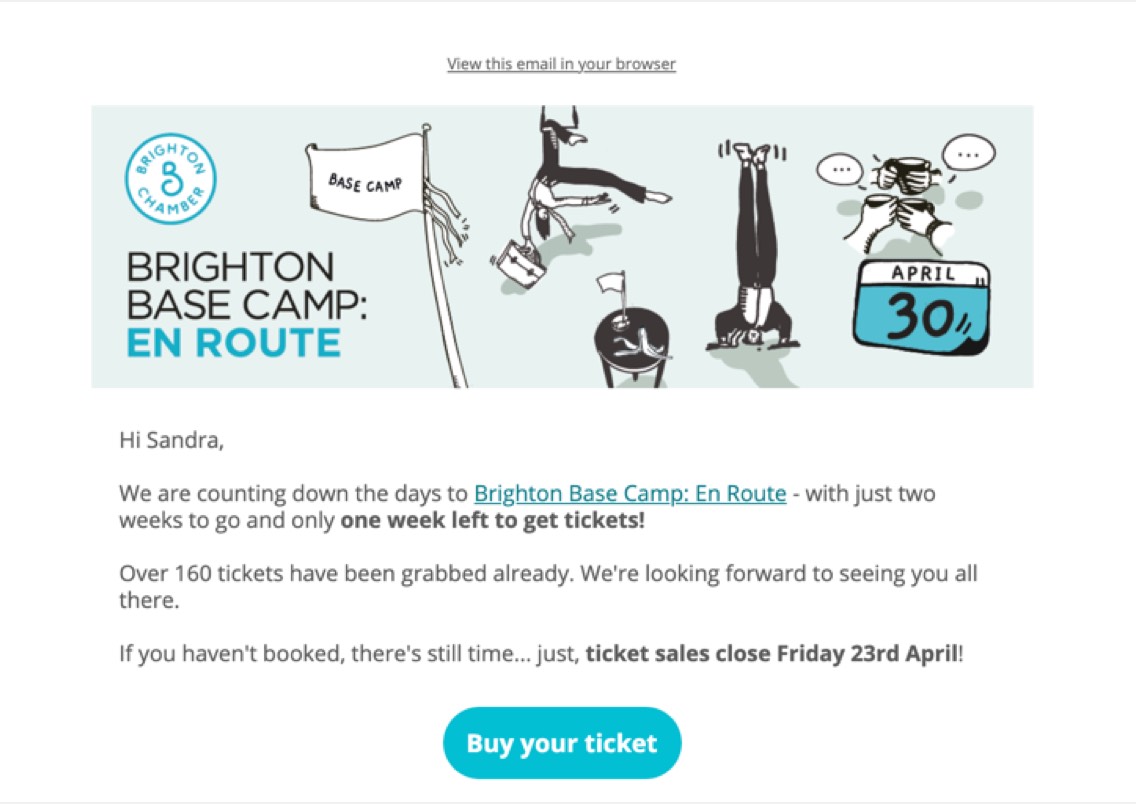 Case study: Brighton Chamber
Social Icons

Case study: Brighton Chamber
2022 Summit 'Unite' @ Sussex University
We combined the title UNITE with 'business' and 'Brighton' visually. The extensive mood board phase brought us back to the circle as a key element. In these unknown times, we felt it appropriate to offer a visual tone that communicated a sombre tone but on the other hand offered clarity. The white backdrop and the simplicity of the illustration style used for this particular project definitely helped that vision. Keeping the palette a Brighton seafront railing colour felt right to make this 'local'.
We created illustrations as the 'day in the life of a Brighton business person' brand story and united these in a circle.
The idea is that the assets are interchangeable and can be used by themselves too, as each business person experiences their business day differently. A circle builds the framework, representing the Brighton Chamber of Commerce, which itself also bears a circle as its logo mark. The ability to unpick the circle and use each asset individually allows us to be agile whilst maintaining a clear vision for the Summit visual communication. The assets will be used throughout the day for signposting too.
The Brighton Summit as a fantastic day, taking place at the Attenborough Centre @Sussex University.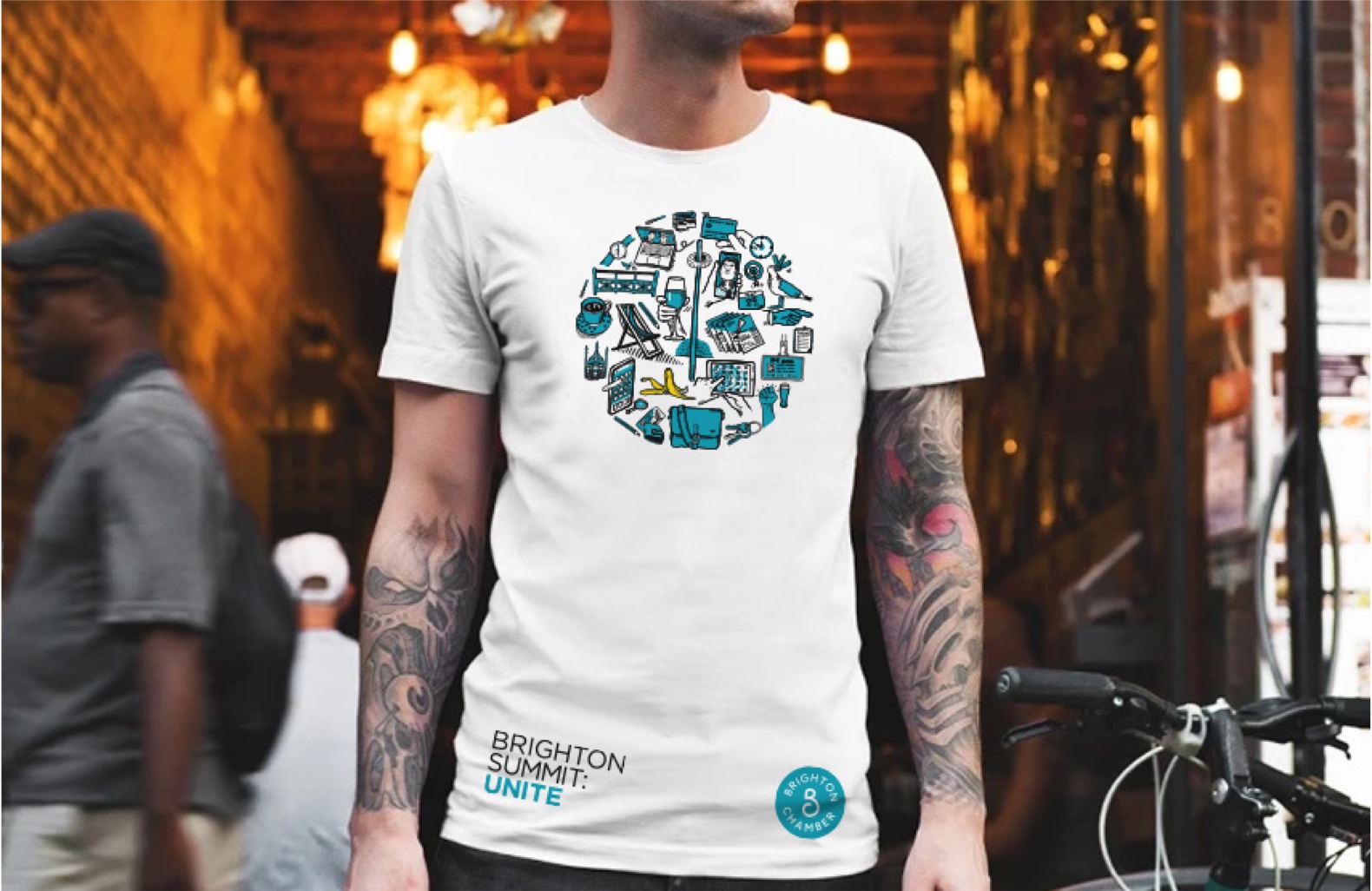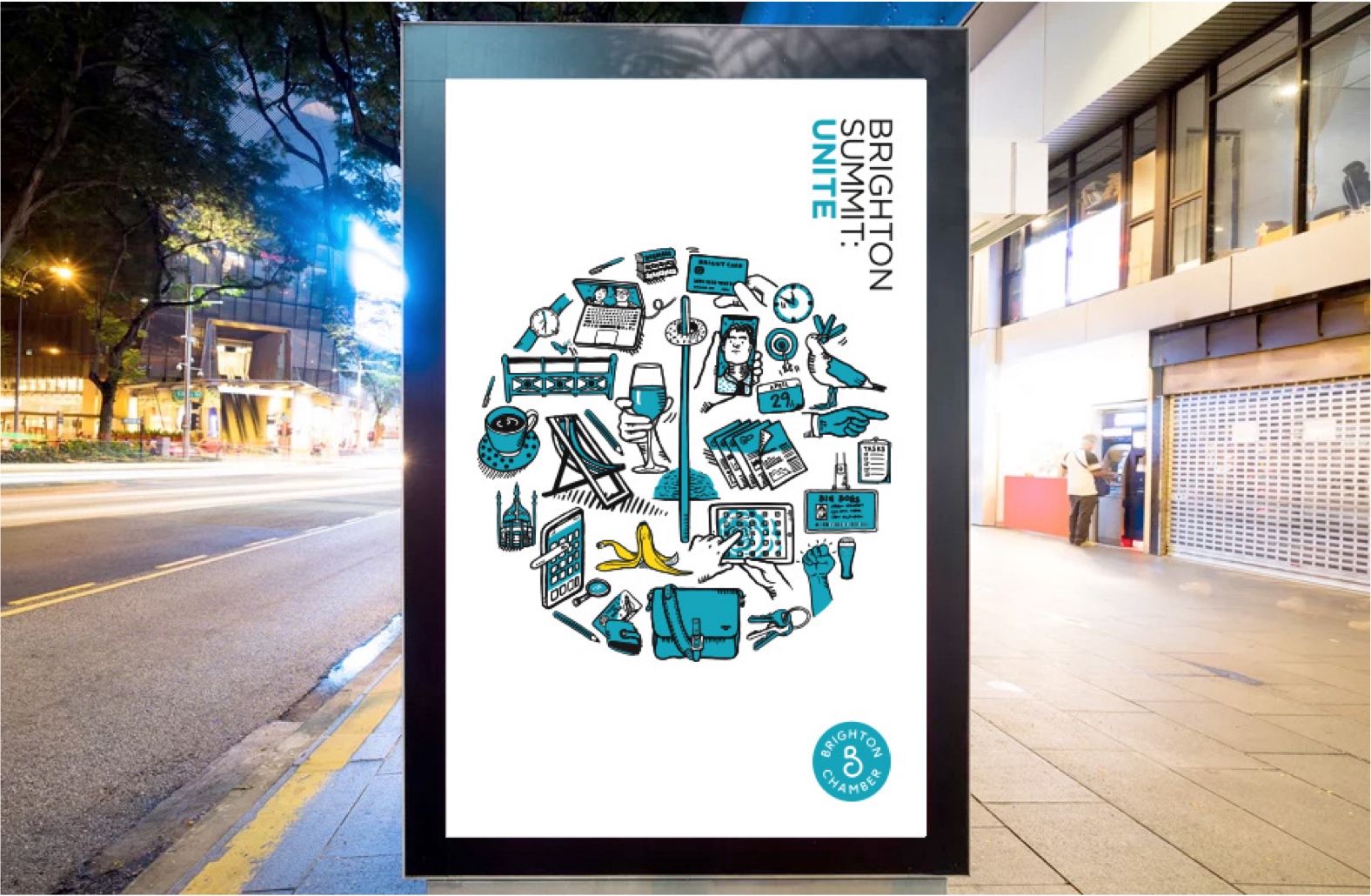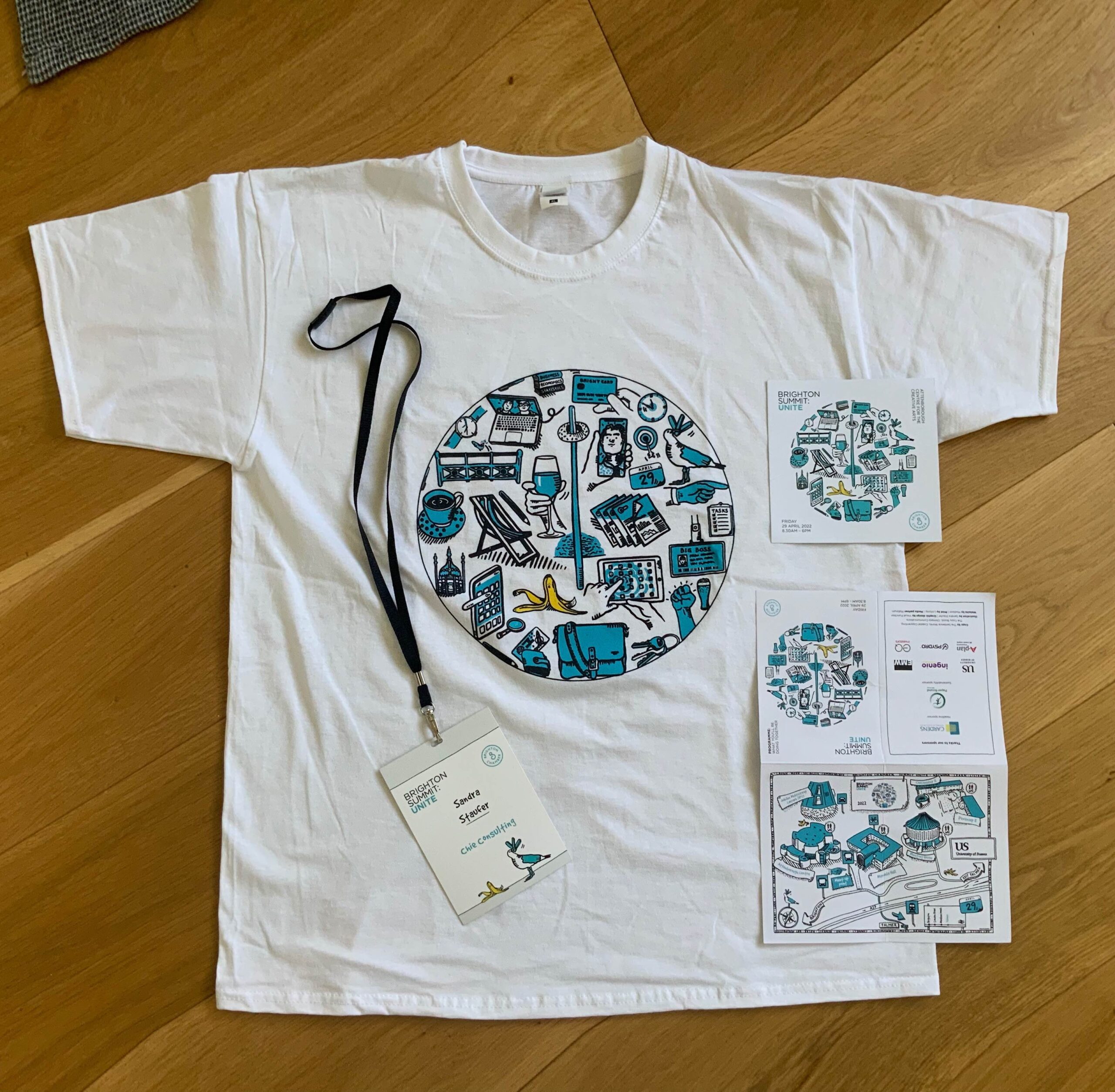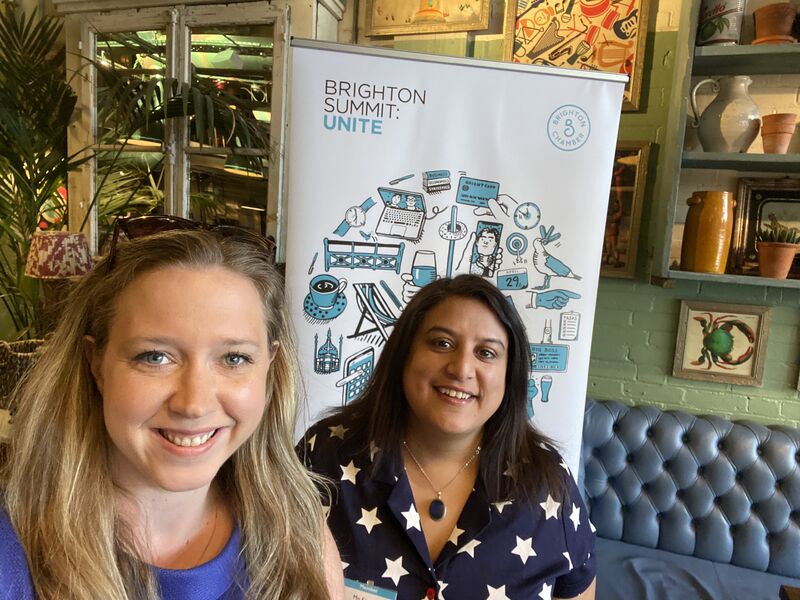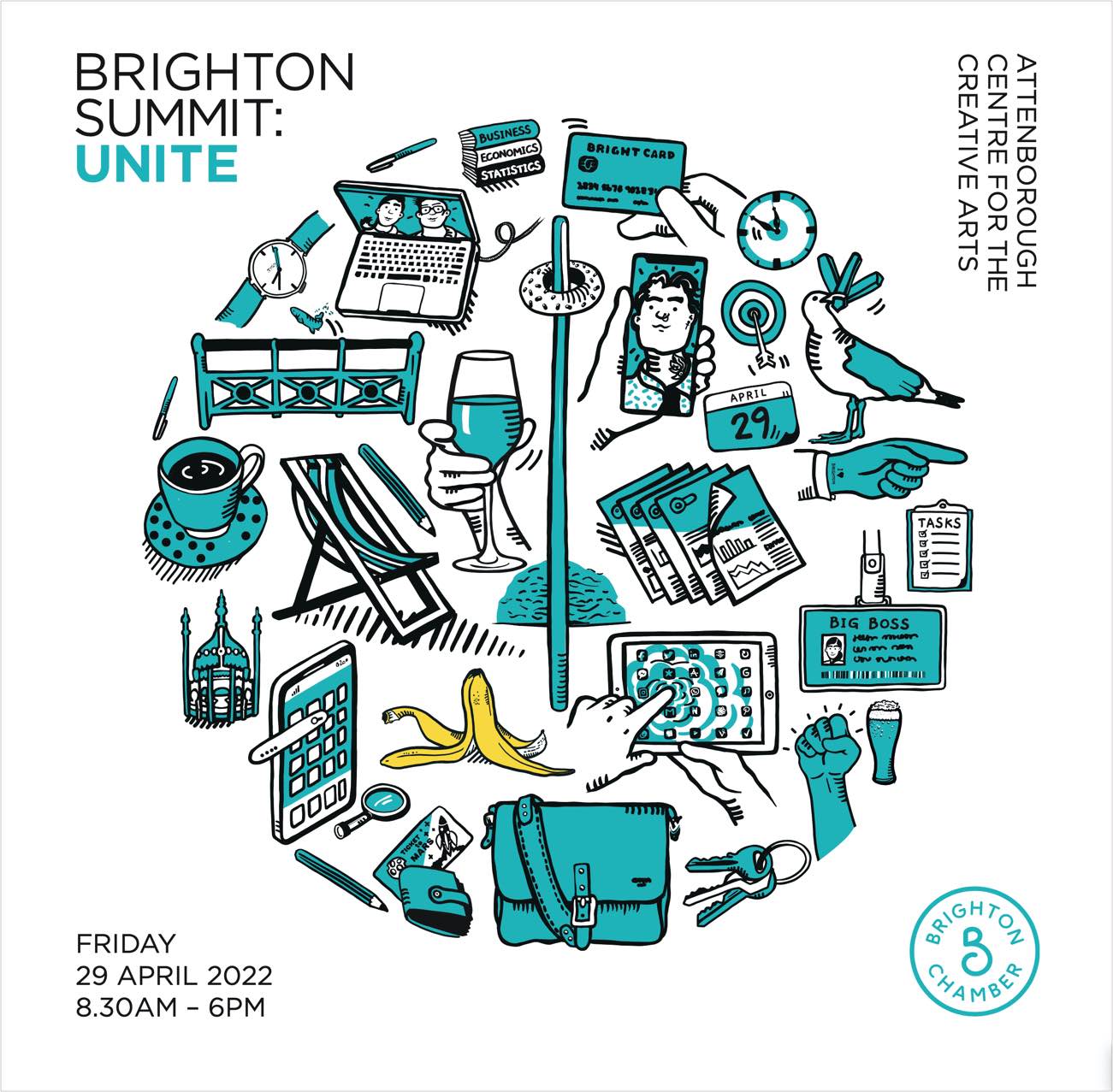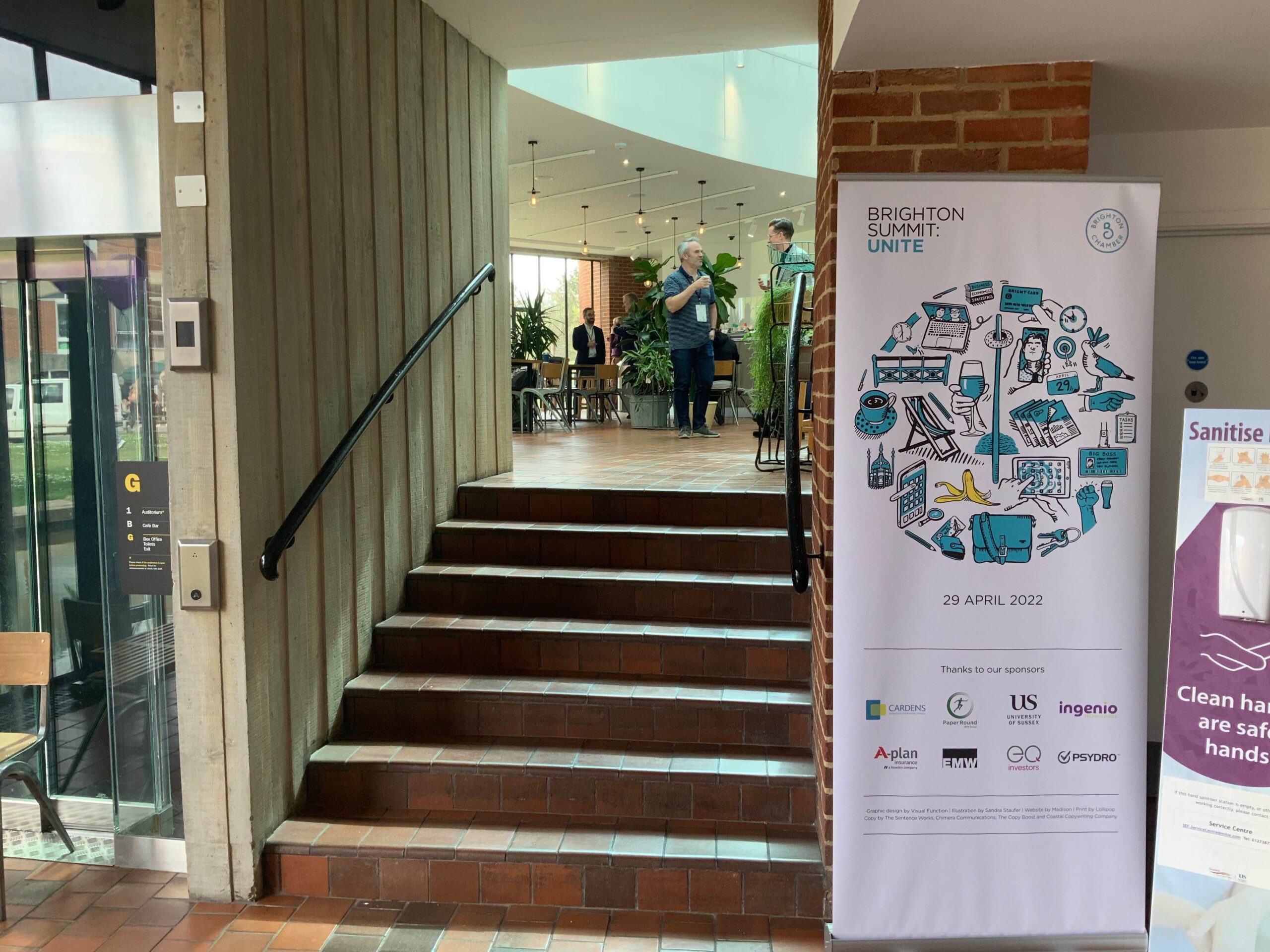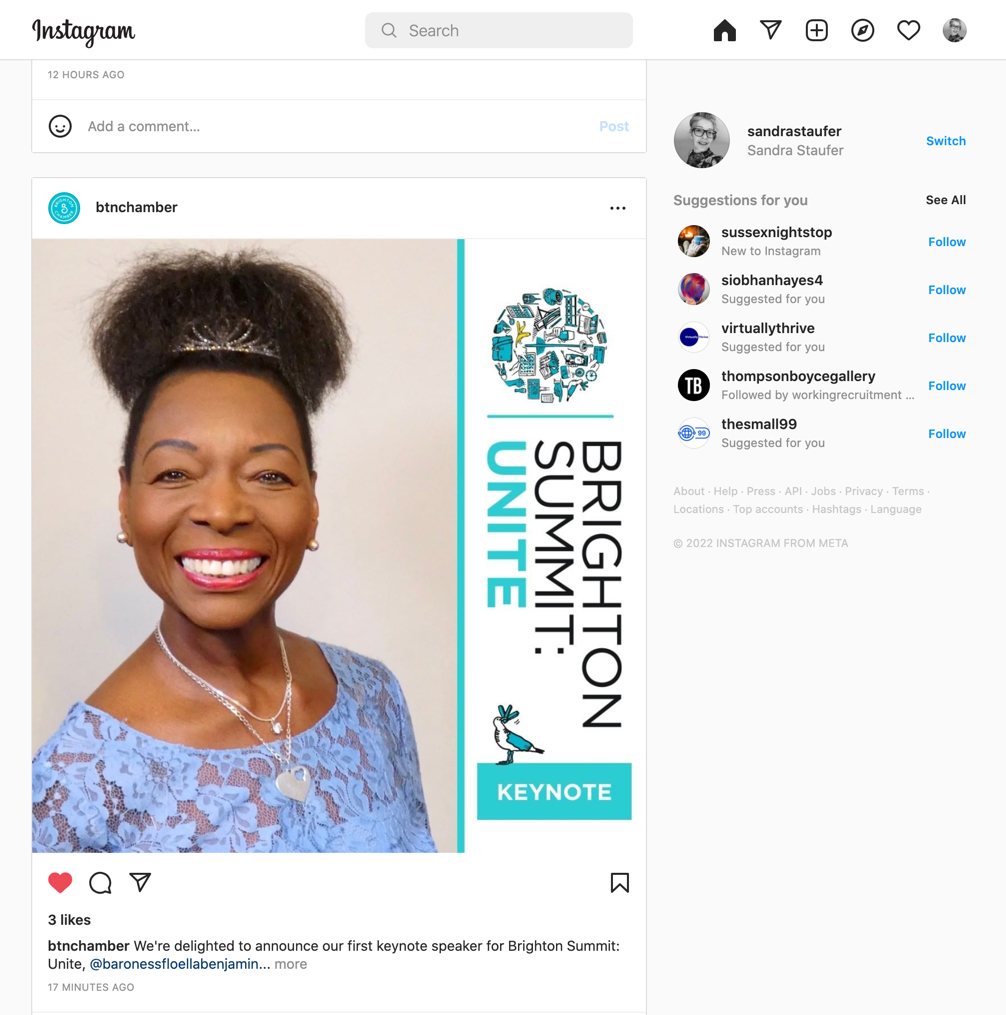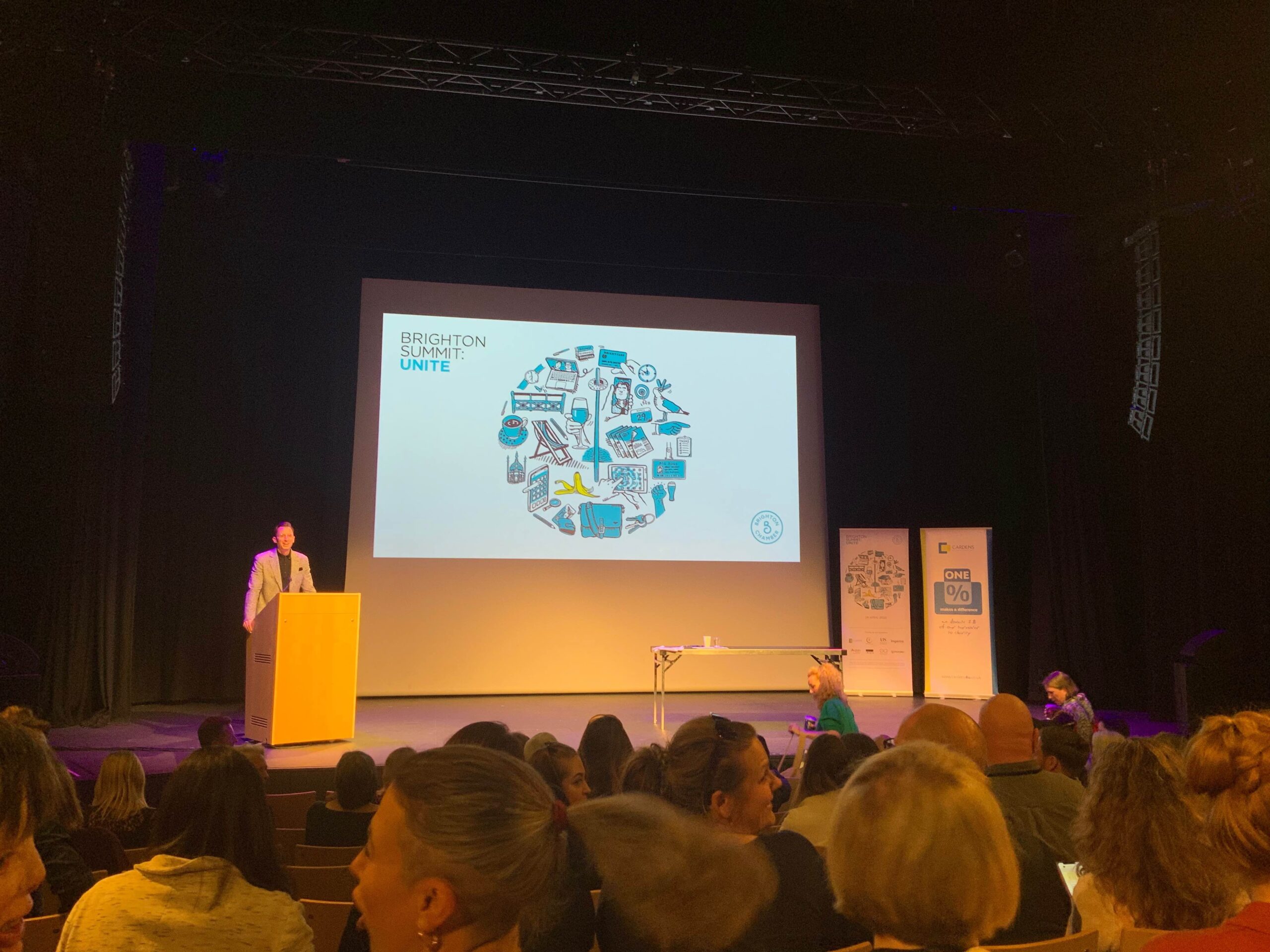 "Thank you so much for an absolutely amazing job on Brighton Summit! Not only was the branding wonderful but you two are such a pleasure to work with."
Sarah Springford CEO Brighton Chamber of Commerce
Key benefits
of a succcessful branding excercise
Creates a memorable impression on consumers = positive and consistent brand story
Consistent social media
Allows members to know what to expect from the event
Creates trust and confidence
Consistent branding
Shows activity and innovation
Shows the organisation's relevance
Inspires - brings together the tribe
Talks directly to the target audience
Helps with advertising
Leads to member sign-up
Generates new members
Builds financial value - new members = new revenue for the organisation