Personalised brochures with the aim to tickle emotions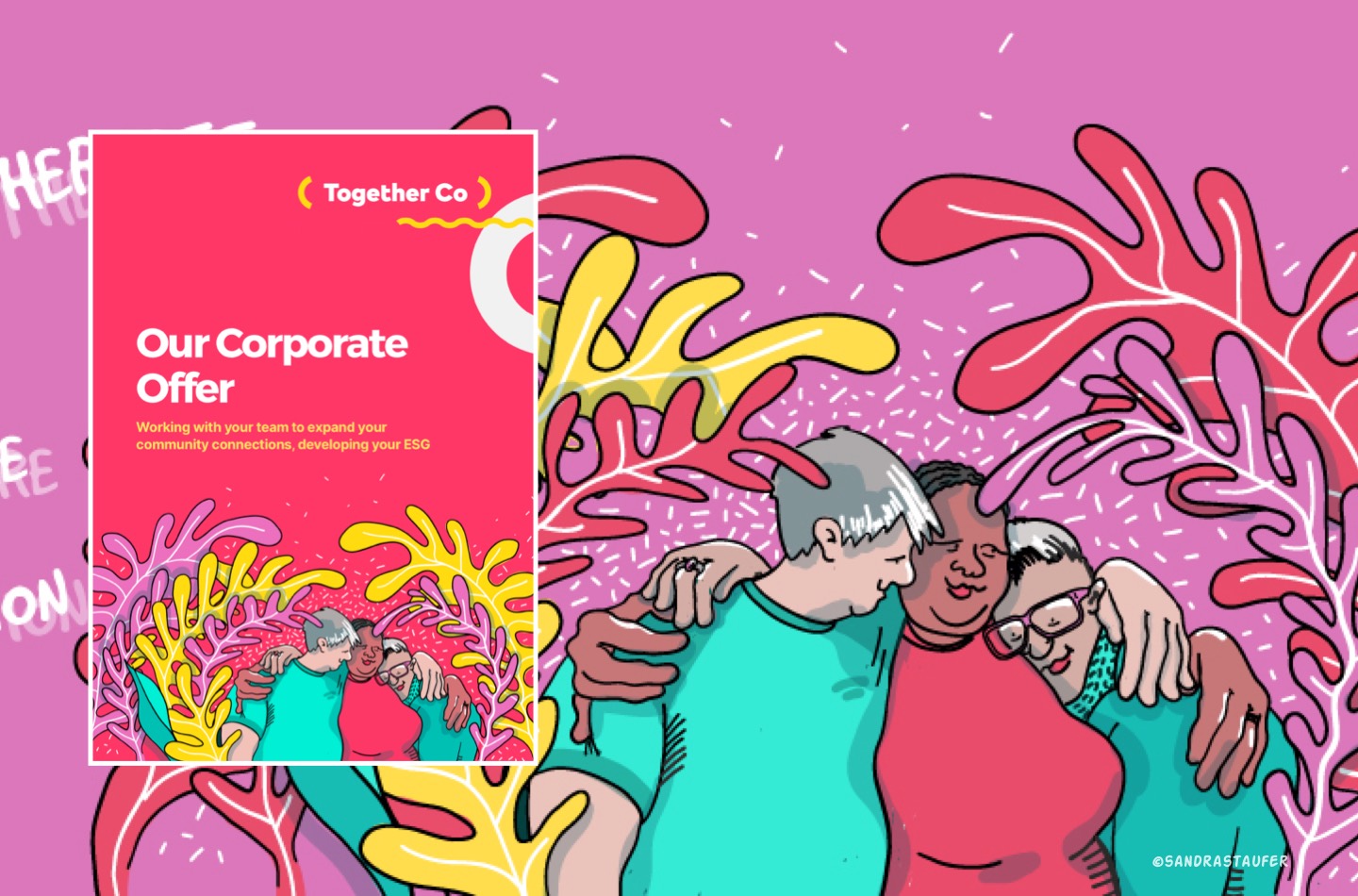 Personalised brochures with the aim to tickle emotions
A personalised flyer or a PDF Brochure, which is bespoke, specific to your organisation AND tells your story will stay in people's minds.
When I attend a networking event and I dish out my little personalised postcards with some illustrations on them, I often get comments like "Oh that's nice", or "Oh, I will keep this as a bookmark". Why is that? Because my personalised business cards are hand-drawn and personal and they look colourful.
A nice design will create interest, but bespoke illustrations will make a real impact!
First impressions are really important when you meet a potential audience.
It will help your audience feel valued and respected. They will remember your organisation.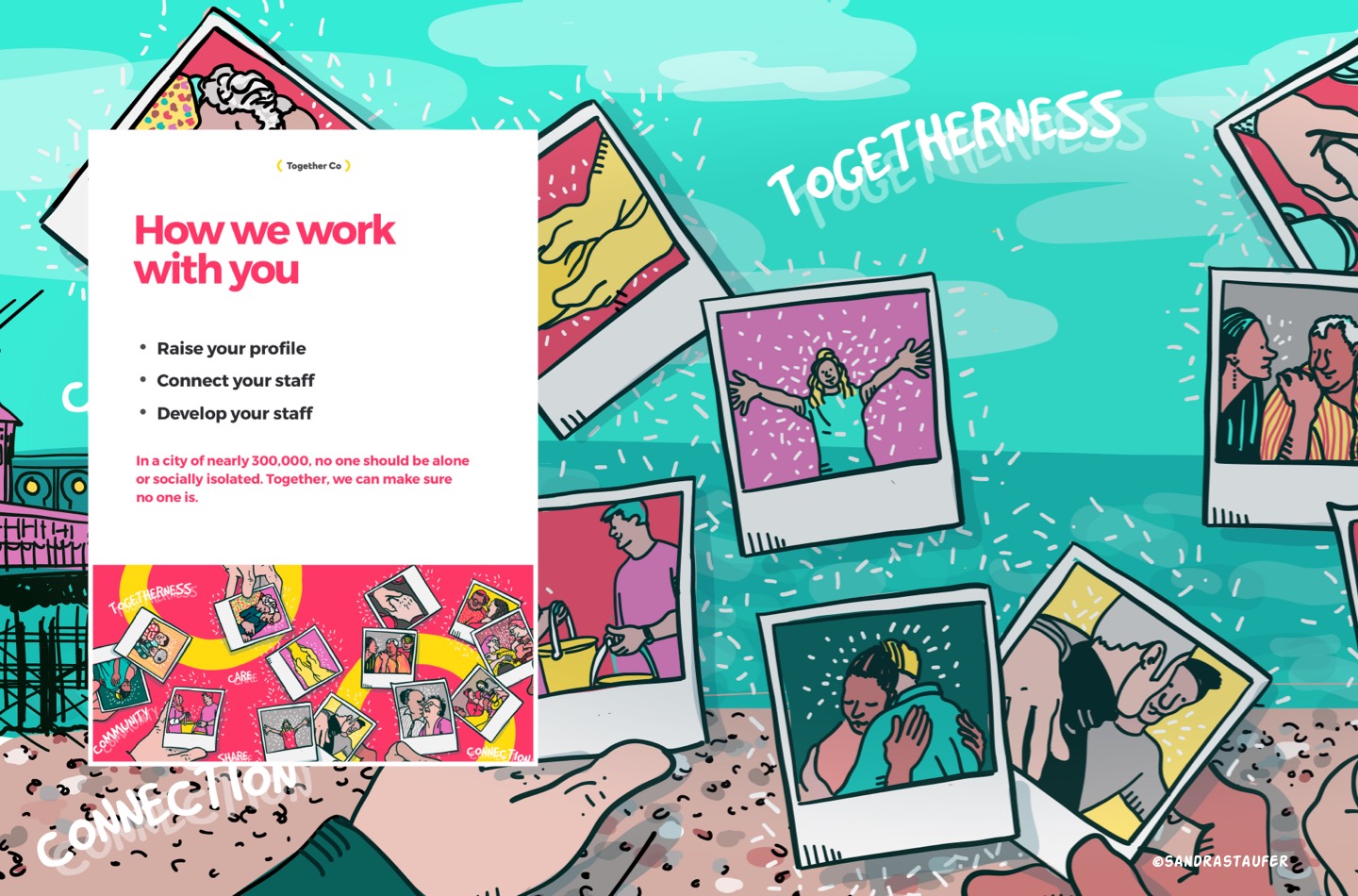 Recently I was asked by Together Co., a Loneliness Charity if I could help them improve their presentation materials. The organisation is dedicated to connecting volunteers with individuals in need of companionship and support. By becoming a volunteer, you can help combat loneliness and isolation while fostering meaningful relationships.
One of the first areas they needed my support was to make their corporate partnership deck into a document that they could send to companies who are interested in working with them; they would then use some of the key messages and design on their website too. This is quite a bold step, and I was very pleased to accept the project. We get innodated with marketing materials and having something that looks slightly different could be very effective.
The illustration needed to be emotive and engage with the audience, warm the heart. I used the corporate colours from their branding guidelines as well as some of their visual asset.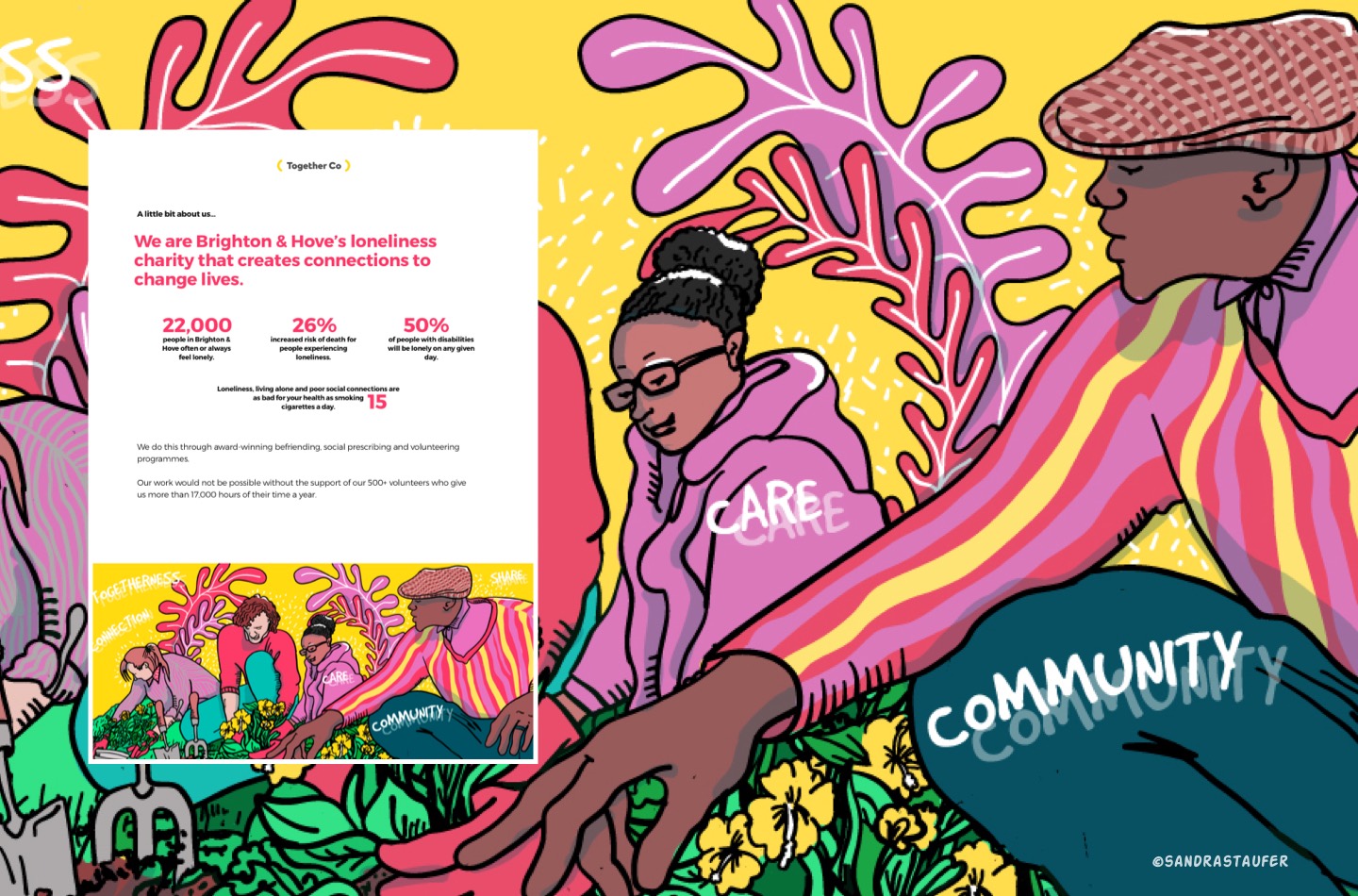 The outcome is a PDF presentation that shows personality. It reflects 'care' and invites the audience to read it. The amount of content is balanced with bespoke illustrations and is very digestible.
The documents are set up so we have control over the design and can amend and create a new PDF within a day.
AI make come for us. I wonder if it will be able to capture an organisation's brand, they story, their objectives whilst creating an emotive illustration that warms the heart. We will see.
"Are you tired of feeling isolated during the pandemic? Do you miss the social connections you used to have? Look no further than TogetherCo! Our community platform connects you with like-minded individuals for virtual chats, games, and activities. Say goodbye to loneliness and hello to new friendships. Join Togetherco today!"
"Looking for a way to make a positive impact on your community? Consider joining Together Co, where we believe that small actions can make a big difference. Our team is dedicated to helping people connect with others and build meaningful relationships. By volunteering with us, you can help combat loneliness and isolation while making new friends and having fun. Join us in making the world a brighter place, one small step at a time."