A hand-drawn map to add personality and a touch of humour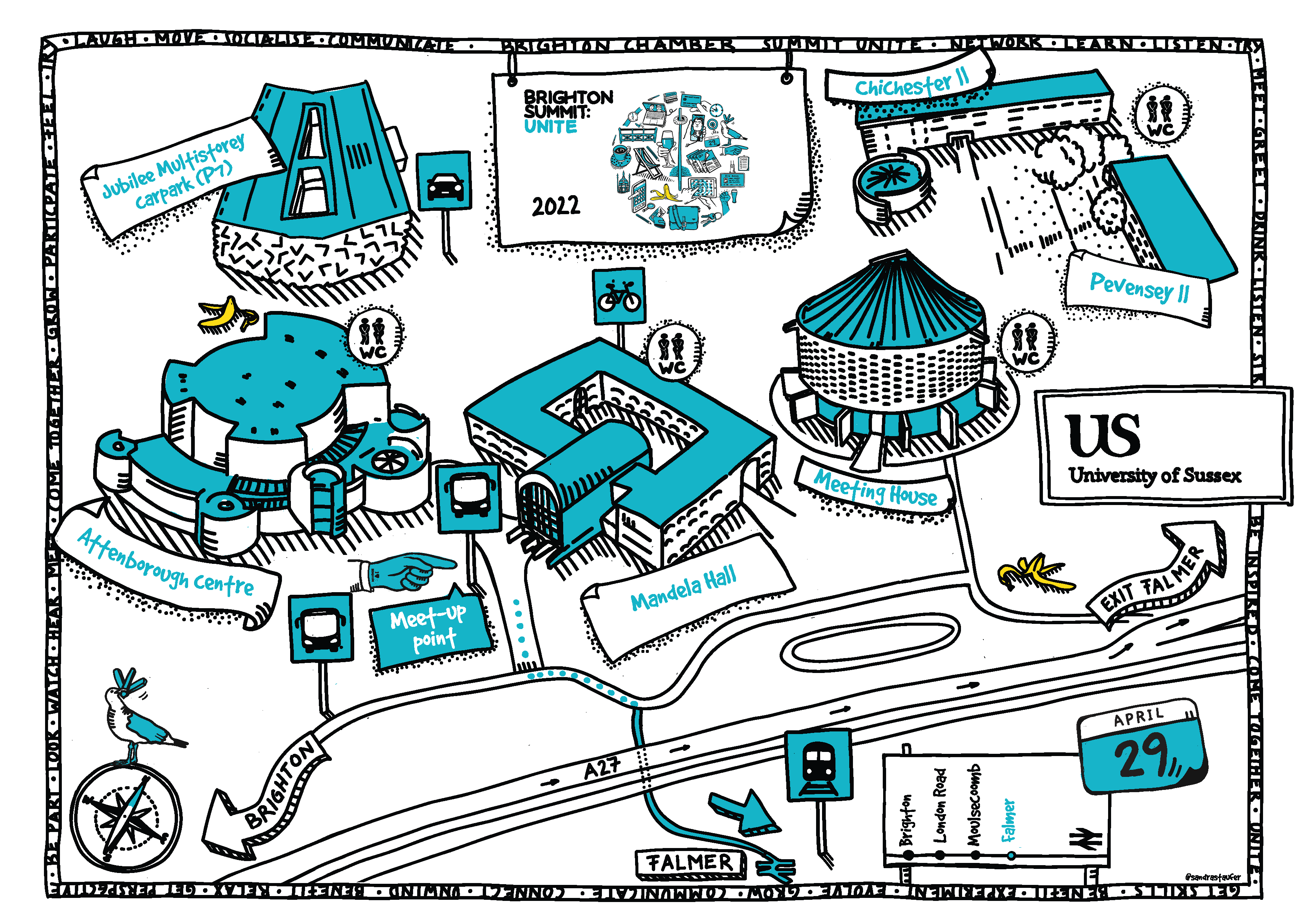 A hand-drawn map can add a personal touch to an event - and reflect your branding.
Maps have long been the purview of the field of illustration, from imaginative maps illustrating fantastical journeys, to informative maps that guide tourists through their destinations.
A map can be filled with characteristics of a place and details to represent an area. They can access elements of storytelling.
This may look like a challenge but it is such a nice project to undertake as you can pull out certain key areas, portrays the overall 'feel of the place and adds a sense of humour to really tell a story about your event. This can create a real mood.
It is a free license to make a map less boring, more informative and assure it fits in with your organisation's visual comms.
A hand-drawn map may not be completely accurate in terms of distances and locations, but with an exciting composition, it can create a quick impact and highlight the atmosphere of the location or of your event.
Large type, hand-written titles and fun icons are a big trend right now.
A personalised map can explain a complex process too..
A visual map is an effective tool to illustrate a process or thinking path. It can be a step-by-step guide through a complex process using visual assets.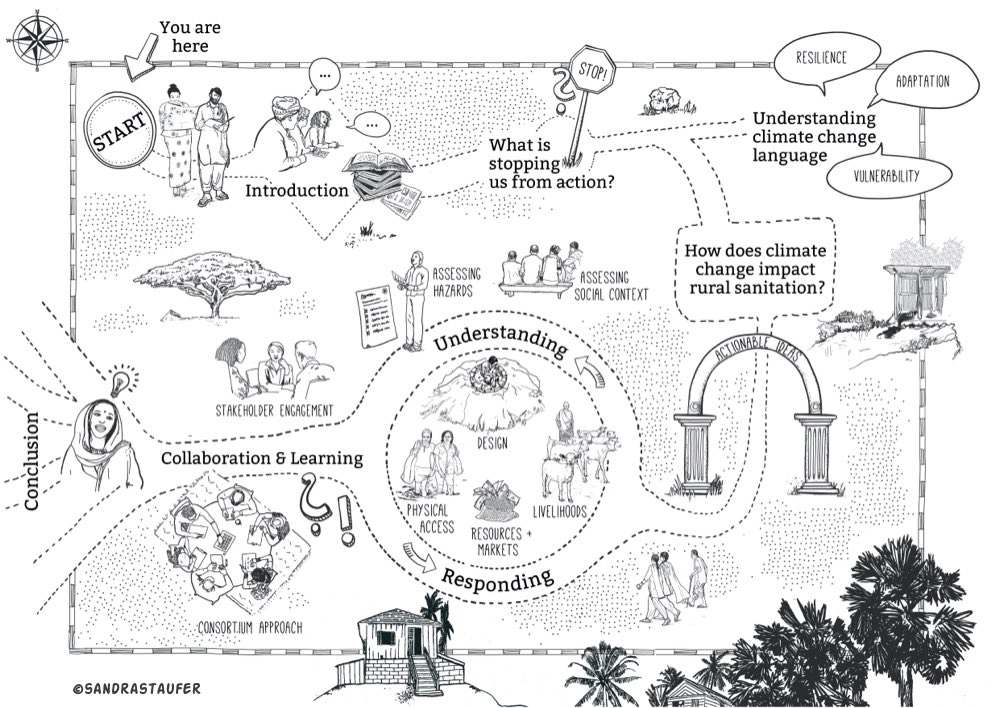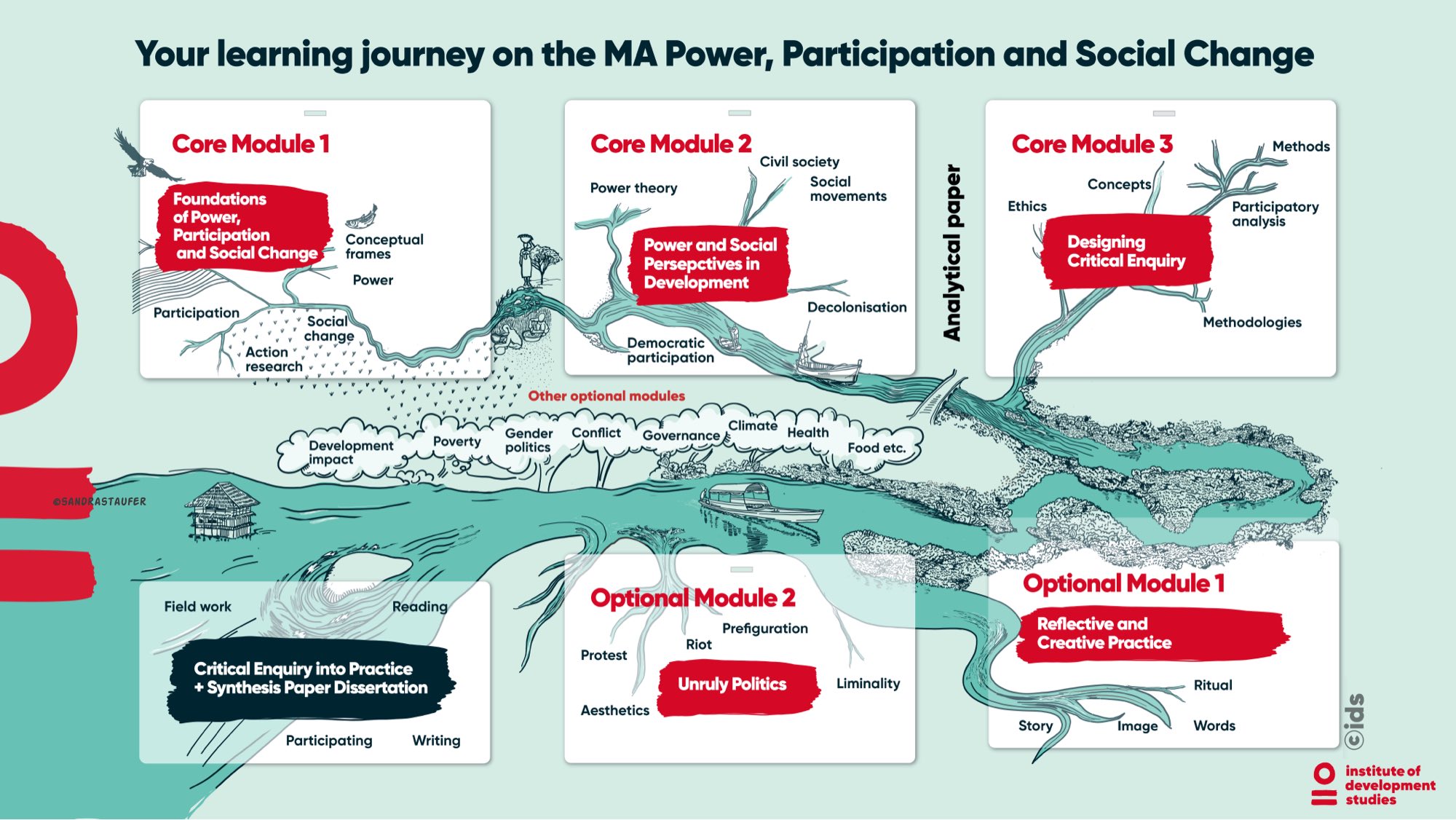 Custom-made maps, be that a process map or a location map,  show that you are thinking of the user-experience. 
Taking the time to commission a hand-drawn map for your website or brochure shows the audience that you care about details. It is just so personal, aesthetically pleasing and fun.
A good brief is essential to ascertain what you want to highlight and which key areas, points of interest or buildings are taking centre stage. Outlining the process in sketches is critical before starting an intricate process map. Providing your branding guidelines with the brief is key so that your new map fits in well on all of your marketing materials.