Brighton Fringe 2021 Tender Animation (Opt. 01)
Brighton Fringe 2021 Artwork Callout
It's time to celebrate!
Despite the effects that COVID-19 had, and continues to have, on the world, Brighton Fringe is ready to celebrate. We're celebrating the arts, the creativity of artists and audiences, the resilience of our colleagues and friends and the always unpredictable nature of Fringe Festivals.
Submission by Sandra Staufer & Lee Suttey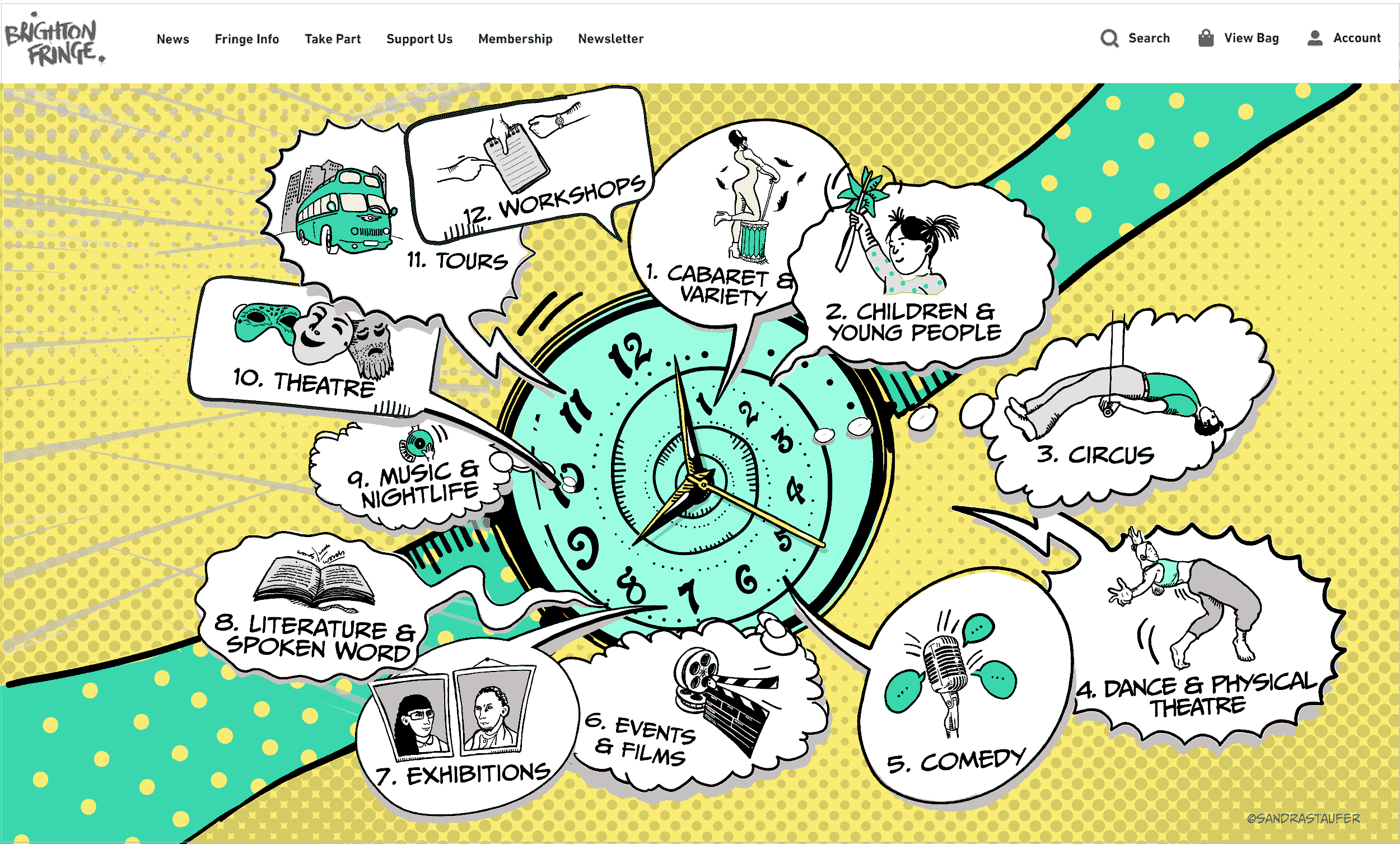 As we approach the end of a very difficult year, Brighton Fringe's 2021 motto: 'Time to Celebrate' is one to embrace and give us hope.
For the artwork for the 2021 festival, we wanted to take this motto literally and represent it via a clock with12 categories of the event, representing the hours on the clock. These 12 illustrations can also be used as icons for each section. The clock represents past, present and future, with the hand moving into the future; towards the time where we can celebrate again. With the spiralling of the clock, we show that the future is 'open' (versus not in lock-down), moving forward, positive, hopeful…