Case study: Sanitation Learning Hub
Illustrations for a difficult subject
Background
The Sanitation Learning Hub is a participatory and action-oriented programme aimed at promoting & facilitating timely, relevant and actionable learning and research in the Sanitation and Hygiene sector.
The challenge
SHL teaches its practitioners and community leaders how to achieve safely managed sanitation for all. This is then carried into the communities to help improve the shocking statistic: 2.3 billion people are still without adequate sanitation. The website needed to reflect this work.
Our solution
I created 12 illustrations for their website and they were carefully integrated into the new website design  by Osomi. The brief was very specific and settings and cultural details played an important role.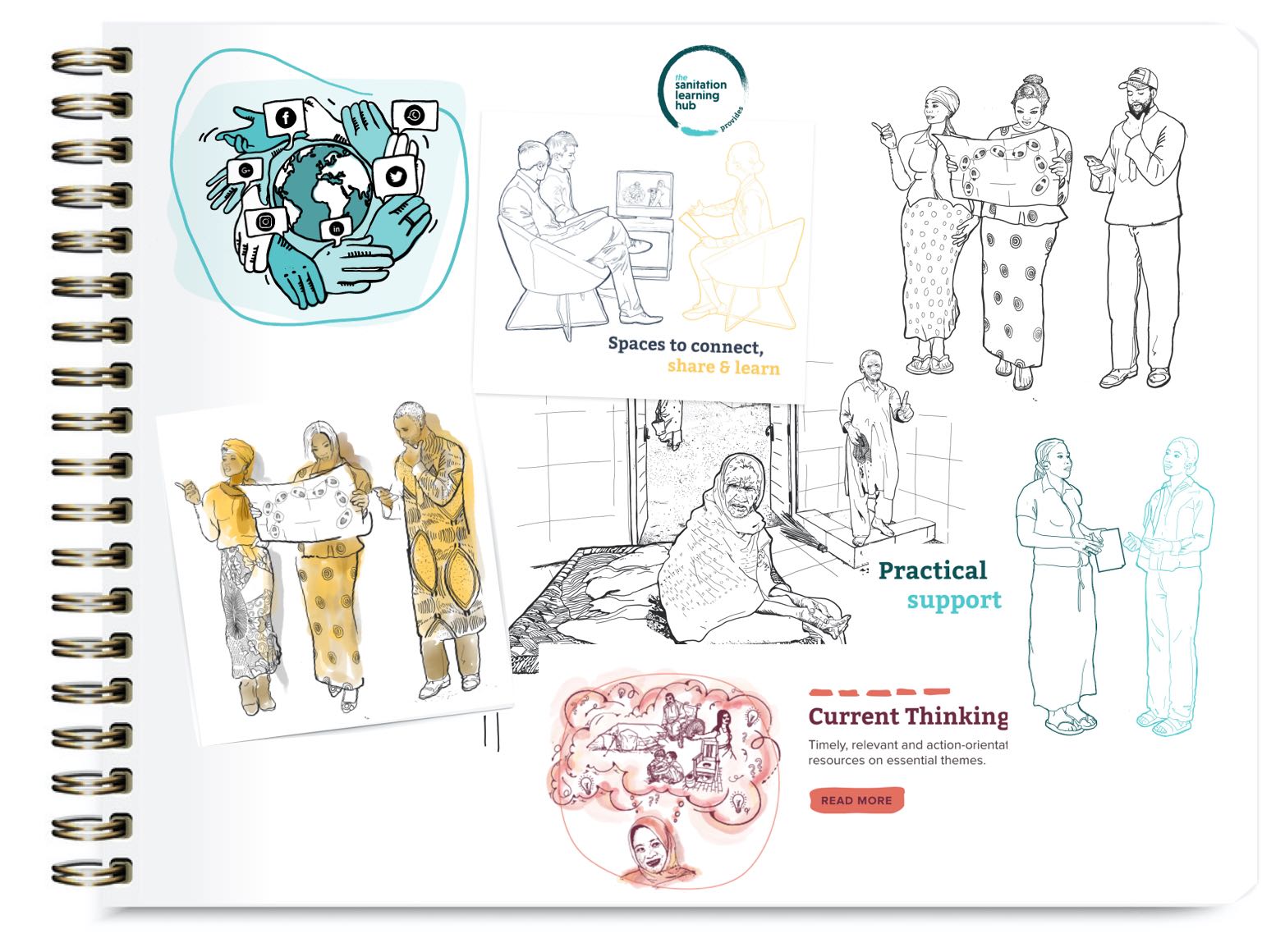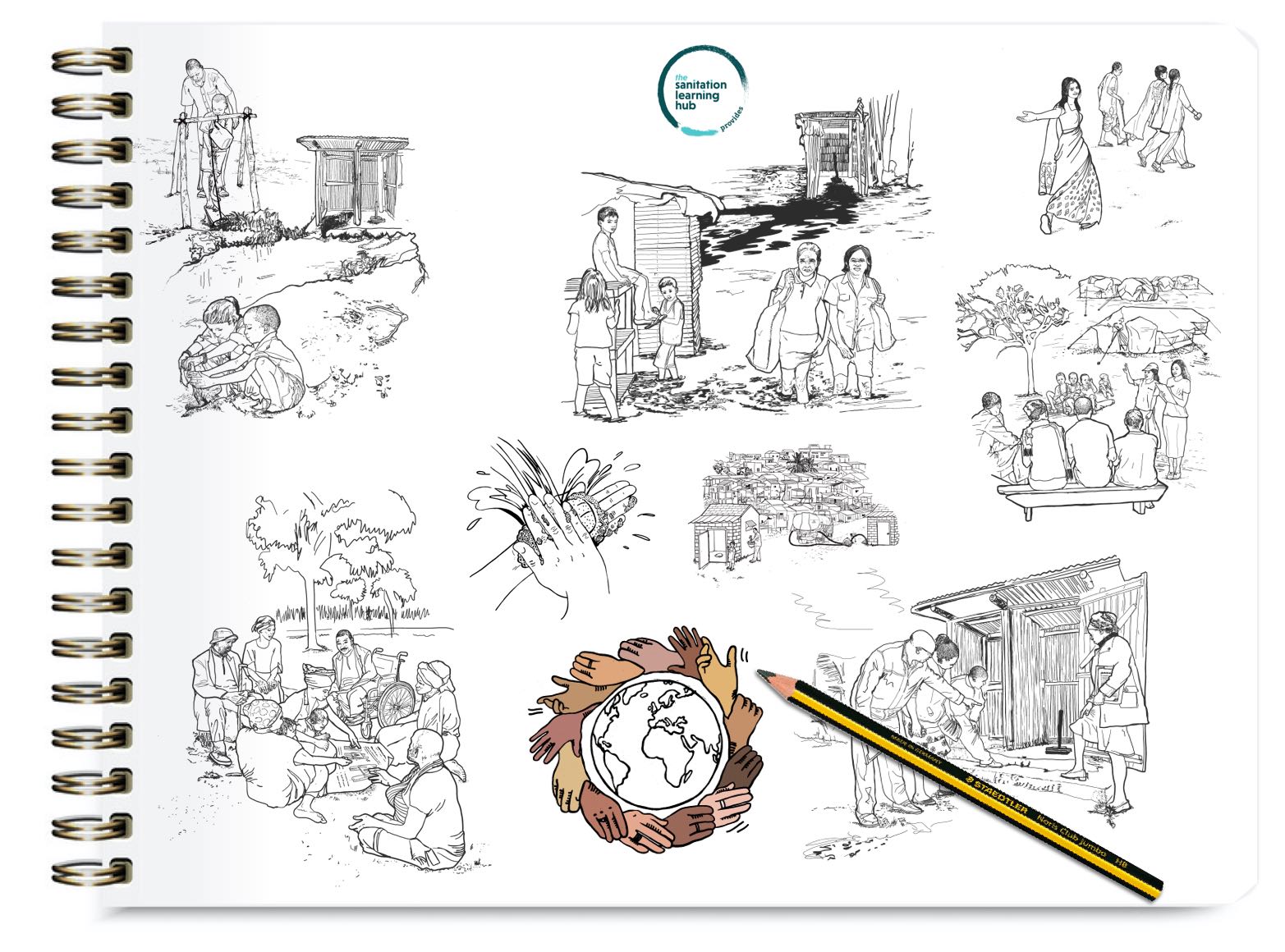 Animation for the website

Next, we tackled the animation project which would be used on the website. Following the storyboard created by Osomi, I established some characters first to try to understand how they moved within the animation. We worked on the protagonist (the practitioner) and its surroundings carefully to tell an accurate story.  The animation process commenced and I worked with the animator on how the figures would move.